Today's Software
3RVX: get a quick heads-up on your volume level
Shotty: take Aero screenshots that look great
Stop Watch: a simple no-frills stopwatch tool
Subscribe to our Windows section to never miss an article: RSS Feed | E-mail more–>
About Windows Software of the Day
Windows has hundreds of thousands of programs. Because of this great volume and lack of a central store, software discovery (aka finding new and useful programs) is extremely difficult. With our Windows Software of the Day initiative, dotTech aims to change that. Everyday we post three programs, allowing our readers to discover new software, daily. Enjoy! [Subscribe to our Windows section to never miss an article: RSS Feed | E-mail]
Developers: Click here to get your apps featured here!
dotTechies: Want to see an app on here? Send us a tip!
Software for April 13th, 2012
3RVX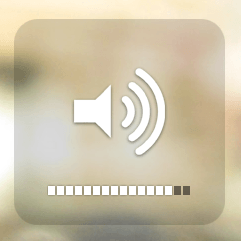 If you've ever used a mobile phone, a Mac, a Linux computer, or pretty much any non-Windows gadget, you'd notice they all have helpful displays that show when the volume has been changed. No one knows why Windows doesn't have one of these, and several attempts have been made to fix this situation.
3RVX is quite a simple program. Simply change the volume using either one of its built-in keyboard shortcuts or with your keyboard and it'll show a nice dialog with a display of what percent the volume is at. It's super simple, super easy to use, and best of all nice.
Price: Free!
Version discovered: v2.5
Supported OS: Windows XP/Vista/7
Download size: 2.1MB – requires .NET 3.5
VirusTotal malware scan results: 0/42
Shotty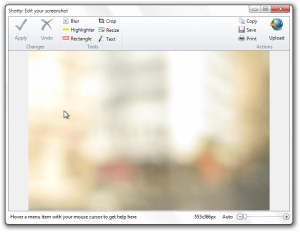 Using Windows' built-in snipping tool is an OK solution for those who only need to take screenshots once in a while, but if you're like me, you need to take them quite often and you probably want them to be nice looking too. Shotty enables you to do that by doing one job, and doing it well: taking nice-looking screenshots.
Shotty allows you to take nice-looking screenshots by flashing a black and a white box around each window and combining the two to get Aero-enabled transparent borders. It's what I use in pretty much every screenshot on this site and it's always turned out beautifully. It allows you to also do basic editing before either uploading it or editing it further in an outside program, such as blurring of names/text, highlighting, cropping, making rectangles, resizing, and adding text. It also allows you to upload your screenshots directly to sites like Imgur and ImageShack. It's a really well-rounded program that I think should definitely receive some more love.
Price: Free!
Version discovered: v2.0.2
Supported OS: Windows XP/Vista/7
Download size: 665KB – requires .NET 2.0
VirusTotal malware scan results: 0/43
Stop Watch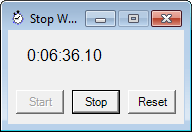 Need to quickly use a stopwatch? Want something with absolutely no frills? Stop Watch will be right up your alley. It's as tiny as can be and supports three things: starting, pausing, and resetting. Other than that, there's no other features to speak of.
Actually, there is one other feature. Press Ctrl+C to copy the current time: 0:09:35.43. That's it.
Price: Free!
Version discovered: unknown
Supported OS: Windows ??
Download size: 5.09KB
VirusTotal malware scan results: 0/43
dotTechies: We have tested all the software listed above. However, Windows Software of the Day articles are not intended as "reviews" but rather as "heads-up" to help you discover new programs. Always use your best judgement when downloading programs, such as trying trial/free versions before purchasing shareware programs, if applicable.
http://matthew.malensek.net/software/documentation/3RVX.html
Related Posts