Today's Apps
Subscribe to our iOS section to never miss an article: RSS Feed | E-mail
About iOS Apps of the Day
iOS has over 600,000 apps. With so many apps out there, app discovery (aka finding new and useful apps) is extremely difficult. With our iOS Apps of the Day initiative, dotTech aims to change that. Everyday we post three apps, allowing our readers to discover new apps, daily. Enjoy! [Subscribe to our iOS section to never miss an article: RSS Feed | E-mail]
Developers: Click here to get your apps featured here!
dotTechies: Want to see an app on here? Send us a tip!
Apps for April 14, 2012
iStart Spanish (Full Beginner Course)

iStart Spanish is a learn how to speak and read Spanish app that will teach you as much as you want to learn at your own pace. This uses a tutor-based style that helps you learn a Spanish which teaches you how to use Spanish in conversations. This app contains 50 lessons that contains many hours of audio instruction by three language professionals which include two native Spanish speakers (one from Spain and the other from Colombia) and an English native tutor for the grammar explanations. There are things in the app that makes learning Spanish fun by including some achievement badges that encourage you to learn more in this app's course.  This app helps you learn Spanish in a unique and fun way that you don't realize you are learning a new language after a while.
There is a Lite version that you can get for free to try it out before you go diving into the full version. Once you have completed all you can do in the Lite you can go back and buy the full version so you could learn more in this app.
Version discovered: 4.0

Requires: iPhone/iPod Touch/iPad; iOS 3.0 and up

Download size: 261 MB; Lite: 43 MB

Super Search 60™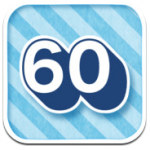 Super Search 60™ is an app that you can find what the game tells you to find just by finding the item(s) you are supposed to find before continuing to another one listed at the top. You only have 60 seconds to find all that you are supposed to find. What makes this challenging is that what you are searching for might be a different color which might take a little longer finding things.
This version comes with ads, and you can pay $0.99 just to get rid of them. If you don't feel comfortable paying for ads from within the game, and hope you get the latest update of the software. If you don't want to trust the in-app to tell you that you have need the version, and you can get the Pro version for the same price as the one that comes with ads.
Price: Free (Ad supported); Pro: $0.99

Version discovered: 4.4.1

Requires: iPhone/iPod Touch/iPad; iOS 4.0 and up

Download size: 7.5 MB

Super Search 60™ Pro on iTunes
Ancestry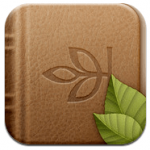 Ancestry is a genealogy app that keeps track of what you have progressed by looking up relatives. In order to have the full benefits of this app, you will need to log on to Ancestry.com and create an account or log in if you are registered. You use your tree that you created or create a new one from the app. There is a feature called Shaky Leaf which provides you with a steady stream of new discoveries.You can build your own tree right from your computer. This app also comes with these extra add-ons which are push notifications, a list of people with hints, relationship calculator, additional details added to photos, tree privacy settings and integrated user feedback and support.
You can create a lot of people that you might know or remember, but it shouldn't take that long to write something like that.
Version discovered: 3.1.2

Requires: iPhone/iPod Touch/iPad; iOS 4.0 and up

Download size: 17.4 MB

dotTechies: We have tested all the apps listed above. However, iOS Apps of the Day articles are not intended as "reviews" but rather as "heads-up" to help you discover new apps. Always use your best judgement when downloading apps, such as trying trial/free versions before purchasing paid apps, if applicable.
(Full Beginner Course)
Related Posts