Today's Apps
Subscribe to our iOS section to never miss an article: RSS Feed | E-mail
About iOS Apps of the Day
iOS has over 600,000 apps. With so many apps out there, app discovery (aka finding new and useful apps) is extremely difficult. With our iOS Apps of the Day initiative, dotTech aims to change that. Everyday we post three apps, allowing our readers to discover new apps, daily. Enjoy! [Subscribe to our iOS section to never miss an article: RSS Feed | E-mail]
Developers: Click here to get your apps featured here!
dotTechies: Want to see an app on here? Send us a tip!
Apps for April 15, 2012
Quickoffice Lite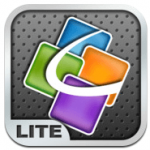 Quickoffice Lite is a productivity app that utilizes you to view Microsoft Word, Excel, and Powerpoint documents. It also can view iWork documents (except for iWork '09), PDF, HTML, PNG, JPG, GIF, SVG, TIF, MP3, and many more. You can access through a vast number of cloud storage services like Dropbox, MobileMe, Google Docs, and Box.net. You can even remotely access files through the cloud storage services, share files via email or the cloud service providers, manage and transfer files through WiFi, and even try out the editing functions of Quickoffice Pro. This also has languages localized in French, German, Italian, Spanish, Japanese, Simplified and Traditional Chinese. This has an extensive file format support which allows Quickoffice Lite to list any file type without restriction.
This app will give you the look and feel of the program without shelling the kind of money for the full versions between the basic Quickoffice app and Quickoffice Pro. This is an app that would be beneficial to working with those types of documents on the go especially while you are connected to your office documents without bothering someone at the office. There is even an iPad version that is specifically designed for that device.
Price: Free; Paid: $9.99; Pro: $16.99; HD: $19.99
Version discovered: 4.1.0; HD: 4.5.0

Requires: iPhone/iPod Touch/iPad; iOS 4.0 and up; HD: iPad; iOS 4.0 and up

Download size: 20.7 MB; Paid: 18.8 MB; Pro: 19.3 MB; HD: 34.2 MB

Air Horn!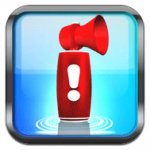 Air Horn! is a noise making app that sounds just like an air horn. You get three different sounding air horns and the more you press the air horn or shake the device the louder it gets. With this app you don't need to go and buy an air horn whenever you are at a concert or any other outdoor activities as well as waking up someone which might seem funny if you like that sort of thing.
This version has an in-app purchase of $0.99 which adds 3 more air horns and removes the ads. There is another app called Air Horn LOUD! which appears to be the same as this one that has been unlocked by the in-app purchase. It appears the only difference is that the app is smaller in size. It might be worthwhile to buy the LOUD version instead of buying the in-app purchase in the free Air Horn! app.
Price: Free (Ad supported); Loud: $0.99

Version discovered: 2.4; Loud: 1.8

Requires: iPhone/iPod Touch/iPad; iOS 3.0 and up

Download size: 7.7 MB; Loud: 4.3 MB

Doodle God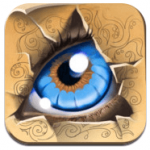 Doodle God is a strategy puzzle game that the object is to merge two elements together to make a new one. Not everything will match up at first, but finding the right combination will reward you with creating a new element or even a new group at the start of the game. You start off with the basic four elements fire, earth, air and water, and after you get a few together you create more things. The more you progress the more difficult it becomes since you aren't sure which element or item goes with another so mostly it becomes more trial and error than anything.
This game started this craze off which the original game consists of 4 parts plus there are others that are added on called Sins vs. Virtues, Save the Princess, and Run, Santa, Run. This game will keep you entertained for hours, but you can always use the hints as often as you can yet they are limited. You start off with 5 hints which recharge after a certain amount of time so if you run out and get stuck then you will have to wait until you get at least one to continue.
Price: $0.99; Lite: Free (Limited)

Version discovered: 1.6.1; Lite: 1.0

Requires: iPhone/iPod Touch/iPad; iOS 3.1.2 and up

Download size: 19.5 MB; Lite: 12.4 MB

dotTechies: We have tested all the apps listed above. However, iOS Apps of the Day articles are not intended as "reviews" but rather as "heads-up" to help you discover new apps. Always use your best judgement when downloading apps, such as trying trial/free versions before purchasing paid apps, if applicable.
Related Posts