Today's Apps
Subscribe to our iOS section to never miss an article: RSS Feed | E-mail
About iOS Apps of the Day
iOS has over 600,000 apps. With so many apps out there, app discovery (aka finding new and useful apps) is extremely difficult. With our iOS Apps of the Day initiative, dotTech aims to change that. Everyday we post three apps, allowing our readers to discover new apps, daily. Enjoy! [Subscribe to our iOS section to never miss an article: RSS Feed | E-mail]
Developers: Click here to get your apps featured here!
dotTechies: Want to see an app on here? Send us a tip!
Apps for April 18, 2012
Human Anatomy – Free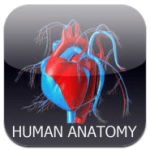 Human Anatomy – Free is an educational app that shows you what each part in the body whether it be the bones, muscles or even organs. Each has the option of testing you to name each part without referring to the original picture with the names. The difference between this one and the paid app is that it includes 8 more anatomy sections to the full version and zoom in and zoom out feature. If the paid app is an option you will have to delete this free version, and you can buy the full version.
It might have been better to have an in-app purchase instead of just downloading the full version and then deleting the free app since it isn't needed any more.
Version discovered: 2.0; Paid: 3.0

Requires: iPhone/iPod Touch/iPad; iOS 4.0 and up

Download size: 2.8 MB; Paid: 4.6 MB

Human Anatomy – Free on iTunes
Slice It!
Slice It! is a puzzle game that the object of the game is to use your finger to make a slicing how ever many times you are asked. Once the slicing is done and you have done the right thing by making each piece as close as you can so you could get bonus points. You have 200 puzzles to complete so this might take a little while, but if you want to try the game first you can always go to Slice It! Begins to understand the basis of that goal to meet, and you only wind up with 100 puzzles as opposed to getting the full 200 from the paid app.
This will be entertaining for hours and also get you to try to get the best possible score for each puzzle since you will get hints to help you in case you get stuck.
Version discovered: 1.8.1; Begins: 1.3.0

Requires: iPhone/iPod Touch/iPad; iOS 3.o and up

Download size: 19.2 MB; Begins: 13.7 MB

Photo Editor 150+ in 1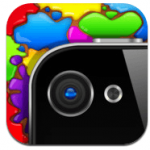 Photo Editor 150+ in 1 Lite is a photo editing app that you can use through your device. You can either take a photo or use a picture in your library do what ever you need to do from within the app. There are so many things you can do in this app so here are  a few things that change the total look of the photo. You have ways of changing the effect by using things like daydream, cinematic, mostly sunny, and even code red. You can crop the photo to your desire, ability to rotate the image, flip the image, change the contrast or brightness, has the ability to remove red eye, you also get a lot of stickers. In the draw section you can use a paint brush. In another part you have the ability to change the theme and even change the photo with something like changing it to black & white as well as using other special things like thermal, border and emboss.
You can pay from within the app to unlock everything, but if you don't want to pay through the in-app purchase section you can buy then through iTunes cine these games a pretty fun to play on the iDevice.
Version discovered: 1.0

Requires: iPhone/iPod Touch/iPad; iOS 3.0 and up

Download size: 22.2 MB; Paid: 21.9 MB

Photo 150+ in 1 Lite on iTunes
dotTechies: We have tested all the apps listed above. However, iOS Apps of the Day articles are not intended as "reviews" but rather as "heads-up" to help you discover new apps. Always use your best judgement when downloading apps, such as trying trial/free versions before purchasing paid apps, if applicable.
Related Posts