Today's Software
Subscribe to our Windows section to never miss an article: RSS Feed | E-mail
About Windows Software of the Day
Windows has hundreds of thousands of programs. Because of this great volume and lack of a central store, software discovery (aka finding new and useful programs) is extremely difficult. With our Windows Software of the Day initiative, dotTech aims to change that. Everyday we post three programs, allowing our readers to discover new software, daily. Enjoy! [Subscribe to our Windows section to never miss an article: RSS Feed | E-mail]
Developers: Click here to get your apps featured here!
dotTechies: Want to see an app on here? Send us a tip!
Software for April 19, 2012
miniWE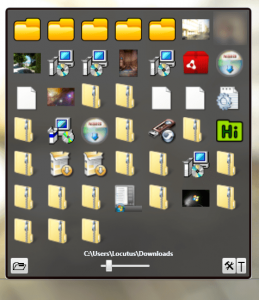 Are you looking for a quick file browser that starts instantly and automatically disappears when you're done? Try miniWE. It's dead simple: you open it, it takes you to a specified folder and you can just browse around through your hard drive.
If you want it to quickly find images, you'll like its built-in image preview support. It automatically shows image previews, as well as other previews like specific file formats or special installer icons.
miniWE is a little confusing and not the best looking program in the world, but its quickness and specificity make up for that.
Price: Free!
Version discovered: v3.0.0.16
Supported OS: Windows XP with .NET 3.0/Vista/7
Download size: 618KB
VirusTotal malware scan results: 0/35
ArcSoft Panorama Maker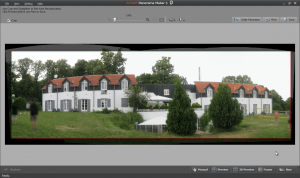 Want to create great-looking panoramas? ArcSoft Panorama Maker is a nice little tool for making great panoramas, and it won't limit you to a certain type like many other panoramas. It'll also help do basic photo editing like color adjust and exposure adjust.
It also lets you view panoramas in 3D. If you've got a 3D screen, you'll love to see these panoramas in 3D. The rest of us will have to make do with just a standard red/blue 3D image. Alongside 3D, it also allows you to purchase a printing of your panorama, rather than having to find a site that lets you print panoramas yourself.
However, you need not even take a single picture to make a Panorama. ACPM lets you import a video and use it as a source — something I've seen in no other panorama maker. If you want to create high-quality panoramas, especially either from a video or in 3D, you've really got no other choice than ArcSoft Panorama Maker.
Price: $79.99
Version discovered: v6.0.0.94
Supported OS: Windows XP/Vista/7
Download size: 40.1MB
VirusTotal malware scan results: File too big
ArcSoft Panorama Maker homepage
WinLaunch
Mac users probably know about Launchpad, Apple's new foray into the tablet-interface-on-your-computer. Even if you're not a Mac user but you like actual, convenient launchers that are really nice looking, you should try WinLaunch.
WinLaunch is an awesomely smooth, really nice copy of Apple's Launchpad. It's a full-screen launcher that can be launched by either moving your mouse to the top left of the screen, pressing Shift+Tab, or opening WinLaunch.exe. After opening it and adding shortcuts, you can make folders by dragging two icons onto each other. It's very well animated, and despite the tablet-esque interface of it, it's actually a very quick launcher.
WinLaunch is a very nicely done launcher, and it even looks amazing.
Price: Free!
Version discovered: v0.4.5.2
Supported OS: Windows Vista/7/8
Download size: 16MB
VirusTotal malware scan results: 1/42
dotTechies: We have tested all the software listed above. However, Windows Software of the Day articles are not intended as "reviews" but rather as "heads-up" to help you discover new programs. Always use your best judgement when downloading programs, such as trying trial/free versions before purchasing shareware programs, if applicable.
Related Posts