Today's Apps
Subscribe to our iOS section to never miss an article: RSS Feed | E-mail
About iOS Apps of the Day
iOS has over 600,000 apps. With so many apps out there, app discovery (aka finding new and useful apps) is extremely difficult. With our iOS Apps of the Day initiative, dotTech aims to change that. Everyday we post three apps, allowing our readers to discover new apps, daily. Enjoy! [Subscribe to our iOS section to never miss an article: RSS Feed | E-mail]
Developers: Click here to get your apps featured here!
dotTechies: Want to see an app on here? Send us a tip!
Apps for April 22, 2012
Image To Text – OCR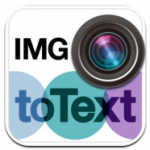 Image to Text – OCR is an app that will take a snapshot either using your camera or from a photo in your library and translate any text in the picture to editable text. You have a choice of where to send your text to your email or through Evernote. If you choose email, you will not only get the text in an email, but you will get attachments of the original photo and a text file to save and edit on your computer. Evernote wasn't tested so it is unclear if you receive the original image or not.
This test ended up in a result of about 95% accuracy, but it would probably have been better if there was light shining down on the paper in order for the app to get a clearer picture of the text.
Version discovered: 1.2

Requires: iPhone/iPod Touch/iPad; iOS 3.1 and up

Download size: 1.9 MB

Process Killer Pro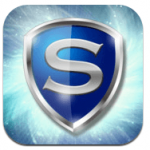 Process Killer Pro is a performance app that shows you everything you need to know about your device. You can see how much total disk and memory space you are using or free. You can see how many processes are running in the CPU as well as a graph chart of how much the processor is running. It even keeps record of how much you have downloaded, and for those who are on a limited 3G internet plan you can keep track of how much you have downloaded through 3G so you won't get charged for downloading more data than you are allowed. It has a battery section that shows you the length of time you have to do certain things on the device (although there is a goof in the list since something is written in some form of language that isn't English). Finally you get to easily access your devices hardware and software information that goes beyond your standard device's information page like showing your your CPU's frequency speed.
Price: Free (Until 4/23/2012; Normally $2.99)

Version discovered: 1.1

Requires: iPhone/iPod Touch/iPad; iOS 4.0 and up

Download size: 1 MB

Jambalaya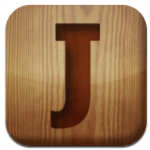 Jambalaya is a word game that you get a certain number of tiles where you can move them around and spell as many words you can within two minutes by dragging your finger across each tile. The app's page says that each letter is worth 10 points (however this isn't the case because the word was 10 points). The minimum number of letters you can spell a word is three, and the maximum is seven. Once you get the bonus bar at the top left filled up the first time you get a random spin, and you might wind up with a new letter added to the board or three other great specials. You need to spell words quickly and accurately in a row in order to get this special random spin. You also get the Game Center achievements and leaderboards included in the game. You get the Classic Play with the game, but if you want to do Endless Play you have to pay $0.99 for that.
Although it does say available free for a limited time.  This game has been free since 2/14/2012 so it is unclear when this game if and when it isn't free anymore, but if this sounds interesting it couldn't hurt to get it for free.
Price: Free (Limited time; Normally $1.99)

Version discovered: 2.2

Requires: iPhone/iPod Touch/iPad; iOS 4.2 and up

Download size: 13.1 MB

dotTechies: We have tested all the apps listed above. However, iOS Apps of the Day articles are not intended as "reviews" but rather as "heads-up" to help you discover new apps. Always use your best judgement when downloading apps, such as trying trial/free versions before purchasing paid apps, if applicable.
Related Posts