Today's Apps
Subscribe to our iOS section to never miss an article: RSS Feed | E-mail
About iOS Apps of the Day
iOS has over 600,000 apps. With so many apps out there, app discovery (aka finding new and useful apps) is extremely difficult. With our iOS Apps of the Day initiative, dotTech aims to change that. Everyday we post three apps, allowing our readers to discover new apps, daily. Enjoy! [Subscribe to our iOS section to never miss an article: RSS Feed | E-mail]
Developers: Click here to get your apps featured here!
dotTechies: Want to see an app on here? Send us a tip!
Apps for April 24, 2012
Scopy – Twitter app for photo lovers
Scopy is an app that logs in to your Twitter account and filters your feeds to only show posts that have pictures in them. Instead of trying to find the photo you want and going page after page of tweets, you can find them easily just with the photo filtering app. The features of this app include browsing all photos from your timeline directly, a thumbnail mode to scan through photos quickly, taking snapshot, geotag photo and post it to Twitter, 8 easy-to-use effects to add mood and impact to your photos, locate your friends on mini map from their geo-tagged tweets, find friends and followers and view all their photos in a row, and search tweets with photos by keywords.
This app can browse photos from a wide variety of photo sites.  They include Camera+, Flickr, Img.ly, Imgur, Instagram, Picplz, Plixi, Steply, Twitpic, YFrog, Twitgoo, Embedly, Posterous, Screencast.com, Skitch, and deviantART plus many more. You can also do amazing effects with Vivid, XProcess, Noir, Golden, Chill, Vintage, Delta, and Sakura.
Price: Free (Limited time; Normally $0.99)

Version discovered: 1.4.3

Requires: iPhone/iPod Touch/iPad; iOS 4.0 and up

Download size: 15.3 MB

Scopy – Twitter app for photo lovers on iTunes
Daily Deeds: Track Your Habits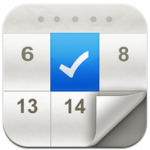 Daily Deeds: Track Your Habits is an app that helps you motivate things that you need to do every day. You could state that you need to go to the doctor, clean out the attic or even mail a care package to someone you love. It keeps your tasks together so that you can get everything that you need done for the day. You can review your progress as well as your habits on an all-in-one calendar view, and you can quickly create PDF reports and share them via e-mail. You can even back up your daily deeds to your Dropbox account.
It should be noted that there is another app just called Daily Deeds by the same developer, but it states on the app's page that it will be phased out. This app is replacing the old one so you might as well get it free while you can since the older app cost $0.99.
Price: Free (Temporarily, and unknown when it will have a price)

Version discovered: 1.5

Requires: iPhone/iPod Touch/iPad; iOS 4.0 and up

Download size: 1.3 MB

Daily Deeds: Track Your Habits on iTunes
ILLUSIA 2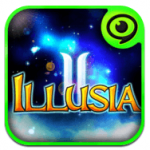 Illusia 2 is a role playing game that is played in real time fighting rather than a turn base RPG. You have a choice of three different characters (Warrior, Magician, and an Assassin) all with unique characteristics. You also travel to and explore four different worlds as well as fighting the things that are out to get you so after defeating them you will level up to a very powerful character. Once you clear the story, you can go head to head in asynchronous PVP Mode, Defense Mode, and Rush.
When testing this game, it might be a little frustrating at first because the intro is very long (had to skip past so many times in order to start playing!) so if you are into very detailed storytelling of the game you are about to play then you might have to sit back and relax for a while.
Version discovered: 1.0.0

Requires: iPhone/iPod Touch/iPad; iOS 4.0 and up

Download size: 18.3 MB

dotTechies: We have tested all the apps listed above. However, iOS Apps of the Day articles are not intended as "reviews" but rather as "heads-up" to help you discover new apps. Always use your best judgement when downloading apps, such as trying trial/free versions before purchasing paid apps, if applicable.
Related Posts