Today's Apps
Subscribe to our Android section to never miss an article: RSS Feed | E-mail
About Android Apps of the Day
Android has over 450,000 apps. With so many apps out there, app discovery (aka finding new and useful apps) is extremely difficult. With our Android Apps of the Day initiative, dotTech aims to change that. Everyday we post three apps, allowing our readers to discover new apps, daily. Enjoy! [Subscribe to our Android section to never miss an article: RSS Feed | E-mail]
Developers: Click here to get your apps featured here!
dotTechies: Want to see an app on here? Send us a tip!
Apps for April 25, 2012
Afterglow
Afterglow is a brick-breaking game that differs itself from other brick-breaking games thanks to colorful and smooth graphics. There are seventy levels playable in two modes ("Marathon" or "Quick Game") with three difficulties ("Easy", "Medium", "Hard). If you feel the colorful and vibrant graphics are too much for you to handle, you can turn off the background and particles graphics from settings, in addition to enable/disable sound and vibration.
Afterglow has free and paid versions but the developer does not specify what are the differences between the two versions. From what I can tell, the free version is ad-supported while the paid version is ad-free.
Price: Free, $0.94

Version discovered: v1.0.1

Requires: Android 1.6 and up
Download size: 1.4 MB
Afterglow on Play Store | Afterglow Premium on Play Store
Radio Ball 3D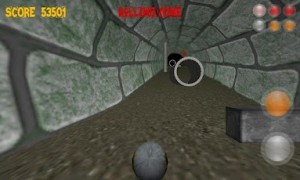 Radio Ball 3D is a 3D tunnel game where you must control a radioactive ball – using your device's accelerometer – that is rolling through the tunnel. The goal of the game is to reach the end of the tunnel, avoiding obstacles such as radioactive waste and tunnel debris. You have a total of three lives in each attempt, losing one life every time you run into an obstacle. The further you get in the tunnel, the higher your score. In addition to obstacles, in the tunnel you will find "power ups" which you can get and use to cause "explosions" to destroy obstacles.
Radio Ball 3D's free version is ad-supported. Radio Ball 3D Premium is ad-free and unlocks all upgrades automatically.
Price: Free, $0.94
Version discovered: v1.5.7
Requires: Android 1.6 and up

Download size: 2.7 MB
Radio Ball 3D on Play Store | Radio Ball 3D Premium on Play Store
Easy Downloader
Easy Downloader is a download manager for Android. With Easy Downloader users can pause/resume downloads and download multiple files at a time; in case of lost Internet connection (e.g. bad network reception) Easy Downloader saves downloads and resumes them when you regain Internet access ensuring you don't have to redownload the whole file(s) again. Easy Downloader supports HTTP and FTP downloads, with support for Bluetooth downloads planned for the future. Easy Downloader works with any and all browsers — all you have to do is "Share" a download link and select "Easy Downloader" to download that file using Easy Downloader. Alternatively, you can copy + paste links into Easy Downloader to download files using Easy Downloader.
In addition to allowing users to pause/resume downloads, Easy Downloader supports multi-threaded downloading. This mean that you may experience an increase in download speed. I say "may" because it depends on if the server you are downloading from supports multi-threaded downloads or not. In other words, some files you may download faster while some files you will download at normal speed.
Take note Easy Downloader does not work for Android Market/Play Store downloads. It is for downloads made through your Internet browser.
Price: Free
Version discovered: v2.1.0
Requires: Android 2.0.1

Download size: 1.0 MB
dotTechies: We have tested all the apps listed above. However, Android Apps of the Day articles are not intended as "reviews" but rather as "heads-up" to help you discover new apps. Always use your best judgement when downloading apps, such as trying trial/free versions before purchasing paid apps, if applicable.
Related Posts