Today's Apps
Subscribe to our iOS section to never miss an article: RSS Feed | E-mail
About iOS Apps of the Day
iOS has over 600,000 apps. With so many apps out there, app discovery (aka finding new and useful apps) is extremely difficult. With our iOS Apps of the Day initiative, dotTech aims to change that. Everyday we post three apps, allowing our readers to discover new apps, daily. Enjoy! [Subscribe to our iOS section to never miss an article: RSS Feed | E-mail]
Developers: Click here to get your apps featured here!
dotTechies: Want to see an app on here? Send us a tip!
Apps for April 26, 2012
iSettings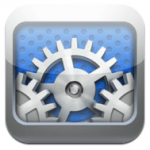 iSettings is a basic app that provides a quick list of information you need on your device. You get your device name, device model, system info (installed iOS), your Unique Device ID (UDID), your battery level, and your disk space that is available. If you ever need to use your UDID then getting it on this app is a quick way of obtaining it, and you get to email the information to yourself whenever you need it.
Version discovered: 1.0

Requires: iPhone/iPod Touch/iPad; iOS 3.2 and up

Download size: 3.5 MB

Schedule Planner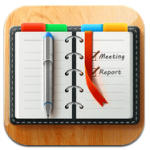 Schedule Planner is an schedule maker that keeps track of the things you are doing and reminds you of when something is coming up. This is similar to the included calendar feature, but this takes a step further. You group the things you put in the scheduler with categories. Tasks as well as full days can be planned in advance and viewed on a day-by-day basis via a practical graphic calendar. Also the tasks are color coordinated for convenience, and the app has an in-depth pie-chart diagram color coded to let you see how you spend your time with certain activities. You can either enter in your entries from scratch or copy one that was previously created and edit it. You will get a calendar view as well as swiping across the screen for the next day of the week.
If you want to utilize the expanded features of the Pro version you are able to do these things like a copy and paste feature, repeat feature, full-featured list of categories, alert and notifications, integrate with Google Calendar, iOS (iCal) integration, included individual alarms, and expanded repeat mode. You can either buy Pro from within the app or you can buy the app separately as the choice is yours.
Version discovered: 1.3; Pro: 1.6

Requires: iPhone/iPod Touch/iPad; iOS 4.2 and up

Download size: 8.7 MB

Schedule Planner Pro on iTunes
Parking Dash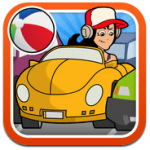 Parking Dash is a game that you can park people's vehicles in the spaces allotted for each level. You can get bonus points if you park the same color car in a space with that color. You can park how you like just as long as you don't block someone in, and sometimes you might have a customer wait until you've got a line parking spaces cleared up or else one or more vehicles will get stuck before the last one is able to leave. You get a bonus tips jar that you do quick fulfilling on-the-spot carwash requests and sweeping up debris with a few taps and drags of your fingers. The more you earn cash the most likely you will be able to buy some power-ups so you can progress through the game at the higher levels. Your logic and time management skills gets fully tested with this game.
Version discovered: 1.4.4

Requires: iPhone/iPod Touch/iPad; iOS 3.0 and up

Download size: 44.5 MB

dotTechies: We have tested all the apps listed above. However, iOS Apps of the Day articles are not intended as "reviews" but rather as "heads-up" to help you discover new apps. Always use your best judgement when downloading apps, such as trying trial/free versions before purchasing paid apps, if applicable.
Related Posts