Today's Apps
Subscribe to our iOS section to never miss an article: RSS Feed | E-mail
About iOS Apps of the Day
iOS has over 600,000 apps. With so many apps out there, app discovery (aka finding new and useful apps) is extremely difficult. With our iOS Apps of the Day initiative, dotTech aims to change that. Everyday we post three apps, allowing our readers to discover new apps, daily. Enjoy! [Subscribe to our iOS section to never miss an article: RSS Feed | E-mail]
Developers: Click here to get your apps featured here!
dotTechies: Want to see an app on here? Send us a tip!
Apps for May 3, 2012
Gun Builder 3D – Free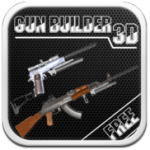 Gun Builder 3D – Free is an app that has you design your own weapon. You also have the ability to rotate your gun with different angle views, select from multiple guns you can choose from, use different scopes, grips, support and additions. You can also zoom-in and zoom-out on your creation as well as unlocking more guns. You can buy the Extreme edition which removes the ads and adds more guns than the free version or pay for the ads and other guns separately within the free's in-app store.
This is an app for the gun enthusiast, but for anyone else this could get very boring quickly. It would make it more fun if you could use the gun in other ways than building it.
Price: Free (Ad supported);  Extreme: $0.99)

Version discovered: 1.5

Requires: iPhone/iPod Touch/iPad; iOS 3.0 and up

Download size: 13.3 MB

Gun Builder 3D – Free on iTunes
Old Photo Effect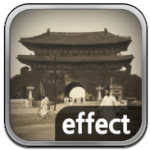 Old Photo Effect is a photo taking app that will change the photo from looking modernized to a way that it looks very old and been around for a very long time. This would be ideal for people who love history or reenacting certain things from the past. If you like this app, you can remove the ads from within the app for $0.99.
Version discovered: 2.2

Requires: iPhone/iPod Touch/iPad; iOS 4.0 and up

Download size: 4.8 MB

Pilot Winds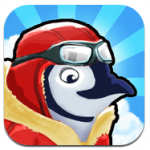 Pilot Winds is an endurance game that all you do is have your "pilot" slide along the lines by going faster and try to beat your old score of the furthest you traveled from the start of the run. You can compete with your friends' high scores for free , have tons of game modes as well as having a secret character to unlock , and there are many score bonuses to discover and unlock.
You can upgrade this app to the Pilot Wings upgrade for $0.99 which has more enhancements that you can use throughout the game and purchase then.
Version discovered: 1.1.1

Requires: iPhone/iPod Touch/iPad; iOS 3.1 and up

Download size: 14.8 MB

dotTechies: We have tested all the apps listed above. However, iOS Apps of the Day articles are not intended as "reviews" but rather as "heads-up" to help you discover new apps. Always use your best judgement when downloading apps, such as trying trial/free versions before purchasing paid apps, if applicable.
Related Posts