Today's Apps
Subscribe to our iOS section to never miss an article: RSS Feed | E-mail
About iOS Apps of the Day
iOS has over 600,000 apps. With so many apps out there, app discovery (aka finding new and useful apps) is extremely difficult. With our iOS Apps of the Day initiative, dotTech aims to change that. Everyday we post three apps, allowing our readers to discover new apps, daily. Enjoy! [Subscribe to our iOS section to never miss an article: RSS Feed | E-mail]
Developers: Click here to get your apps featured here!
dotTechies: Want to see an app on here? Send us a tip!
Apps for May 4, 2012
MySQL database client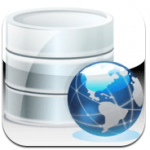 MySQL database client allows you to connect to your MySQL database server as well as browsing all of the database tables where you can view and content with nothing else needed. This app will allow you to connect to MySQL databases versions 3 and up, allows you to view this in both landscape and portrait uses. This also will work via WiFi or even through the 3G network.
Version discovered: 1.5

Requires: iPhone/iPod Touch/iPad; iOS 3.2 and up

Download size: 3 MB

MySQL database client on iTunes
American Red Cross: Shelter View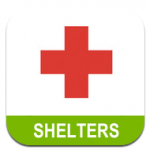 American Red Cross: Shelter View will be helpful in the event you are in an emergency situation. In the map mode you can see which shelters are open in case you are in need of one. The map mode will give you a lot of information like the agency managing the shelter, capacity of the shelter and current population, the associated disaster event and the specific shelter address and location. You can even look up a lit of shelters in the list view, or you can follow the news which once pressed you will be taken to Safari with the news posted on the American Red Cross' site. The information provided updates the shelter information from the NSS every 30 minutes. Also current populations are typically updated every noon and midnight when shelters are open and providing assistance. Everyone needs a plan especially when disaster strikes, and at least this would make things a little better than figuring this out on your own.
Version discovered: 1.0

Requires:  iPhone/iPod Touch/iPad; iOS 3.0 and up

Download size: 0.2 MB

American Red Cross: Shelter View on iTunes
Poker Jewels Solitaire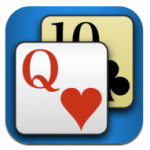 Poker Jewels Solitaire is a game that combines puzzle strategy with making a poker hand. All you need to do is clear the gold tiles to progress to the next level. All you need to do is get at least Jacks or better in order to get the hand and clear the board. You have to clear the gold tiles in the allotted number of moves you can make for that level. If you do not succeed the game will end. There is a swap button that will swap two of the tiles if you ever get stuck, however there will be points deducted from your level's score. If you clear the board in less moves you will gain more points for that level.
This app should have some in-app purchase to remove the ads in the game since ads can be annoying so maybe one day we will see that pop up in the future.
Version discovered: 1.2

Requires: iPhone/iPod Touch/iPad; iOS 3.0 and up

Download size: 13.8 MB

Poker Jewels Solitaire on iTunes
dotTechies: We have tested all the apps listed above. However, iOS Apps of the Day articles are not intended as "reviews" but rather as "heads-up" to help you discover new apps. Always use your best judgement when downloading apps, such as trying trial/free versions before purchasing paid apps, if applicable.
Related Posts