Today's Apps
Subscribe to our iOS section to never miss an article: RSS Feed | E-mail
About iOS Apps of the Day
iOS has over 600,000 apps. With so many apps out there, app discovery (aka finding new and useful apps) is extremely difficult. With our iOS Apps of the Day initiative, dotTech aims to change that. Everyday we post three apps, allowing our readers to discover new apps, daily. Enjoy! [Subscribe to our iOS section to never miss an article: RSS Feed | E-mail]
Developers: Click here to get your apps featured here!
dotTechies: Want to see an app on here? Send us a tip!
Apps for May 13, 2012
Parking Meter Pro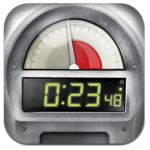 Parking Meter Pro is an app that keeps track of your parking status so that  your parking meter will not run out before you are done at your destination. You choose from 5, 10, 15, 30 and 45 minutes as well as 1, 2, 3, 4, and 8 hours. If you have a time limit that isn't listed, you can select the other button and put in how much time you have left. There is also a "no limit," button.  That can be used if you are parked in a lot that charges you to park per hour so you won't have to spend so much getting your car out of that lot.
When the time is up you will be altered stating that the meter has run out. You can also have the app remind you before the meter runs out either 15, 10, 5 or 2 minutes before it runs out which can be done in the settings. Also you can get alerted when you are in the "No Time Limit" mode  which you can have it alert you ever hour if you wish.
Version discovered: 1.0

Requires: iPhone/iPod Touch/iPad; iOS 4.2 and up

Download size: 22MB

My Takeout Menus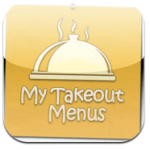 My Takeout Menus keeps track of all your to go menus all in one place electronically. All you do is search for the restaurant and the city it is locate or you can enter in the company's telephone number. If there is a menu online, you can tell the app to download it  which will be stored within the app. If by any chance you don't have a menu ready to download, kind of like a local one location business that doesn't have an online presence. If that ever happens, you can take a photo of the menu, and it will do the rest.
Version discovered: 1.3

Requires: iPhone/iPod Touch/iPad; iOS 4.0 and up

Download size: 10.1 MB

Mech Guardian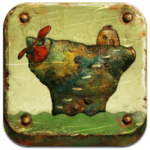 Mech Guardian is a game that you move your character by titling the device so that the ship will float from one end of the screen to the other. The basic game play is that you are picking up things from within the water, but you have to be careful since there will be some bad creatures that will hinder your run. You will be hunting 9 monsters with varied abilities, using 3 exciting game props. This game has 11 levels and 16 in achievements.
Version discovered: 1.0.2

Requires: iPhone/iPod Touch/iPad; iOS 3.0 and up

Download size: 33.4 MB

dotTechies: We have tested all the apps listed above. However, iOS Apps of the Day articles are not intended as "reviews" but rather as "heads-up" to help you discover new apps. Always use your best judgement when downloading apps, such as trying trial/free versions before purchasing paid apps, if applicable.
Related Posts