Today's Apps
Dot Lock Protection (Save sensitive files by using a unique locked application)
Nostalgio (Collage maker with photo library or camera)
The Sandbox (Create your own world and do what you want to do with it)
Subscribe to our iOS section to never miss an article: RSS Feed | E-mail
About iOS Apps of the Day
iOS has over 600,000 apps. With so many apps out there, app discovery (aka finding new and useful apps) is extremely difficult. With our iOS Apps of the Day initiative, dotTech aims to change that. Everyday we post three apps, allowing our readers to discover new apps, daily. Enjoy! [Subscribe to our iOS section to never miss an article: RSS Feed | E-mail]
Developers: Click here to get your apps featured here!
dotTechies: Want to see an app on here? Send us a tip!
Apps for May 16, 2012
Dot Lock Protection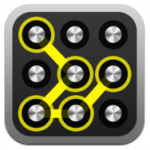 Dot Lock Protection is an app that you set the password before the app is a part of your necessary apps. You can store web pages, text documents, photos, and even passwords. When you first launch the app you are to have your password lock changed so it will be easier to access your personal data securely from within the app. Thea features include choose between dot lock & keypad lock screens, break-in log tells you where and when the app had a break-in attempt and the code the intruder tried to use, receive break-in reports to your email, Normal and fake password modes, badge alerts will show break in attempts, backup password via email, hide contacts, notes, photos, videos, bookmarks, browser history and downloads download photos, videos and even streaming videos from the app browserfull featured Safari-like multi-window private browser, create unlimited number of folders and sub-folders , customize your folders and albums colors, take private photos from within the app, discreet icon design , import and export Photos/Videos from or to Photoroll, fully customizable slideshows , full featured in-app video player, share photos & videos via email , full retina display support.
If you are needing something to lock up, this one ia pretty good at that. Also there was a paid version, but for some reason it might be off of iTunes store.
Version discovered: 2.0

Requires: iPhone/iPod Touch/iPad; iOS 4.2 and up

Download size: 9.5 MB

Nostalgio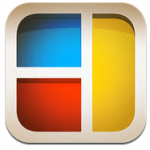 Nostalgio is a collage making app that uses your photos to turn it into something very unique. This app can do just about anything to have a unique picture at the end of your creation. The features include lots of collage templates , great variety of frames, customizable borders, live camera mode in all frames, most popular photo filters which connects you to Cross-Process, Black&White and Sepia, you can use them individually on a single photo, pick a layout for your collage , choose photos from albums or take new ones , use camera simultaneously in all frames to take pictures of the same object and enjoy fun results, tap random button and let the app create a collage for yo, rotate and resize your photos , save and share your collages in different sizes, save and share your images across multiple social networks: Facebook, Twitter, Tumblr, Flickr, and Instagram.
There is also a watered down Free version so you can try it before buying it. However even though the paid one is off iTunes there are others who can sing very well!
Version discovered: 1.6

Requires: iPhone/iPod Touch/iPad; iOS 3.0 and up

Download size: 13.2 MB

The Sandbox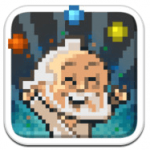 The Sandbox is a game where you are a deity creating your own very world. You basically start off by putting sand in and have land on the sea.  You have goals to achieve to progress to the next level. The game has a basic tutorial at the start of the game so you know how to proceed with the next task. As you progress in the game you will get the basic elements after a few other things you have to do. You can do anything like being a very nice deity or be very vengeful and willing to destroy everything on the world.
Price: Free

Version discovered: 1.01

Requires: iPhone/iPod Touch/iPad 3.1 and up

Download size: 20.4 MB

dotTechies: We have tested all the apps listed above. However, iOS Apps of the Day articles are not intended as "reviews" but rather as "heads-up" to help you discover new apps. Always use your best judgement when downloading apps, such as trying trial/free versions before purchasing paid apps, if applicable.
Related Posts