Today's Apps
Subscribe to our Android section to never miss an article: RSS Feed | E-mail
About Android Apps of the Day
Android has over 450,000 apps. With so many apps out there, app discovery (aka finding new and useful apps) is extremely difficult. With our Android Apps of the Day initiative, dotTech aims to change that. Everyday we post three apps, allowing our readers to discover new apps, daily. Enjoy! [Subscribe to our Android section to never miss an article: RSS Feed | E-mail]
Developers: Click here to get your apps featured here!
dotTechies: Want to see an app on here? Send us a tip!
Apps for May 17, 2012
Sketch Me More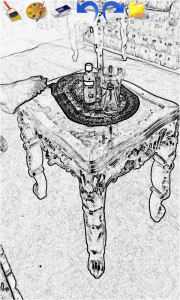 Sketch Me More is an app that allows users to create sketches or oil paintings out of photos. After Sketch Me More generates a sketch/oil painting, users are allowed to draw on the image using a paint brush or erase parts of the image with an eraser. Once you are happy with an image, you can save and/or share it via e-mail, messaging, etc. The best part about Sketch Me More is it is very easy to use. All you do is select an existing photo from your device, grab a photo off Facebook, or snap a new photo with camera; then tell Sketch Me More whether you want a sketch or an oil painting and Sketch Me More does its thing.
Take note Sketch Me More is a new app and is still rough around the edges. For example, it has crashed on me a couple of times while using the app's built-in camera feature. For the most part, however, Sketch Me More works very well.
Price: Free
Version discovered: v1.1
Requires: Android 2.1 and up

Download size: 756 KB
Logos Quiz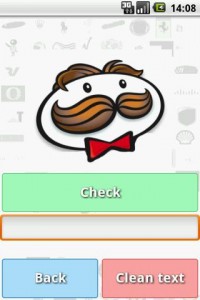 Logos Quiz is an app that quizzes users on their knowledge of company logos. There are six levels in the game with each level containing 30, 40, 50, or 60 logos. For each level you are shown a bunch of logos and one by one you must enter the name of the company whom each logo belongs to. As you successfully guess logos, new levels are unlocked, e.g. initially only level 1 is unlocked but as you guess all level 1 logos, level 2 gets unlocked, then level 3, level 4, etc. Currently there are 250 logos in this game but the developer promises to add more logos in future updates.
Price: Free
Version discovered: v1.0
Requires: Android 2.1 and up

Download size: 8.3 MB
Tom's Messenger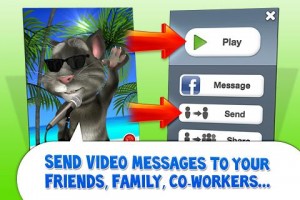 Know those silly talking friend apps, such as Talking Tom Cat, Talking Gina, Talking Ben the Dog, etc.? From the developer who brings us those apps comes a new app by the name of Tom's Messenger. Tom's Messenger is an app that allows users to send voice messages in the form of Tom, Ben, Gina, or Angela (all characters from the talking friend apps). You pick either Tom, Ben, Gina, or Angela, pick a background (you can use a custom image as a background, if you wish, or pick one of the images that come with the app), and then record your message. After the message has been recorded, you can play back the message (so you know what it sounds like) and then send it to whoever you want to send it to via e-mail, messaging, Facebook Messenger, Google+, Facebook, Twitter, etc. The cool thing about this app is the message you record is said by the character you picked when the message is played back (the message is a video file, not an audio file), so it is a great way to entertain someone, a humorous way to apologize, a clever way to end a fight, etc.
Take note Tom's Messenger is a free app. However, with the free app you can only use Tom or Ben to send a message; and the app is ad-supported. If you want to send a message with Gin or Angela you need to make $0.99 in-app purchases for each one.
Price: Free, $0.99
Version discovered: v1.0.1
Requires: Android 2.1 and up

Download size: 6.6 MB
dotTechies: We have tested all the apps listed above. However, Android Apps of the Day articles are not intended as "reviews" but rather as "heads-up" to help you discover new apps. Always use your best judgement when downloading apps, such as trying trial/free versions before purchasing paid apps, if applicable.
Related Posts