Today's Apps
Subscribe to our iOS section to never miss an article: RSS Feed | E-mail
About iOS Apps of the Day
iOS has over 600,000 apps. With so many apps out there, app discovery (aka finding new and useful apps) is extremely difficult. With our iOS Apps of the Day initiative, dotTech aims to change that. Everyday we post three apps, allowing our readers to discover new apps, daily. Enjoy! [Subscribe to our iOS section to never miss an article: RSS Feed | E-mail]
Developers: Click here to get your apps featured here!
dotTechies: Want to see an app on here? Send us a tip!
Apps for May 17, 2012
Pedometer PRO Step Counter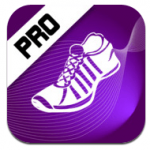 Pedometer PRO Step Counter is an app that will help keep up with how long you have been walking along with a lot of other things. It keeps track of how many steps you have made along with how fast you are going, how far you have gone, how many calories you have burned, and tracks your step frequency. It also keeps a log of your previous walks in your history. You can even post your walking sessions on Twitter and Facebook on how much you have accomplished. Also this works in conjunction with your iPod music so you don't have to walk in silence. In order to keep a log online you will need to create an account with Runtastic where you can sign up with Facebook or your email address.
Version discovered: 1.2.2

Requires: iPhone/iPod Touch/iPad; iOS 4.0 and up

Download size: 7 MB

Pedometer PRO Step Counter on iTunes
Maha
Maha is a twitter client that has a different style of viewing your tweets because it focuses on animations and interface. Maha allows you to pick whatever color you want, tune your client with your taste which is unlike other client apps that don't have full customization of the app's style. Other features include unlimited accounts support, add geotag to your tweets, tweet the current song you are playing as #nowplaying, username suggestion when composing tweet, shortcuts to post tweets and navigation through different views, full screen in-app browser and in-app map, trending topics, upload multiple images, full error management on posting tweets, autosave draft, image preview, and block users as well as report spam.
Version discovered: 0.9.5

Requires: iPhone/iPod Touch/iPad; iOS 4.0 and up

Download size: 4.8 MB

Tappi Adventures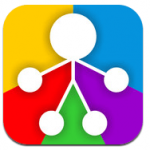 Tappi Adventures is a picture puzzle game that the object of the game is to switch two pieces of the picture and continue until all the swaps you need completes the picture. You can get them in more swaps, but if you get the minimum number of swaps the better your grade is for that level. There are 144 puzzles within 12 different themes included in the game, but most of the puzzles you will have to buy from within the app. There are a few included in the game to get you started. You also have up to three different difficulty levels which depend on the theme you are in which will tell you prior to you starting that theme.
Version discovered: 1.1

Requires: iPhone/iPod Touch/iPad; iOS 3.0 and up

Download size: 62.5 MB

dotTechies: We have tested all the apps listed above. However, iOS Apps of the Day articles are not intended as "reviews" but rather as "heads-up" to help you discover new apps. Always use your best judgement when downloading apps, such as trying trial/free versions before purchasing paid apps, if applicable.
Related Posts