Today's Apps
Subscribe to our iOS section to never miss an article: RSS Feed | E-mail
About iOS Apps of the Day
iOS has over 600,000 apps. With so many apps out there, app discovery (aka finding new and useful apps) is extremely difficult. With our iOS Apps of the Day initiative, dotTech aims to change that. Everyday we post three apps, allowing our readers to discover new apps, daily. Enjoy! [Subscribe to our iOS section to never miss an article: RSS Feed | E-mail]
Developers: Click here to get your apps featured here!
dotTechies: Want to see an app on here? Send us a tip!
Apps for May 18, 2012
Pimp Your Screen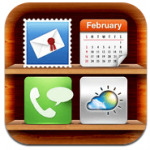 Pimp Your Screen will modify your home screen as well as other screens on your device. You get a selection of certain images to change your home screen to something that you would like to use. There are other options like neon combos, app shelves and icon skins which will change the background and even how the app icons look on your device.
The images are standard for iPhone 3G/3GS, iPod Touch, iPad and iPad 2, and retina images for the iPhone 4/4S, iPod Touch 4th Generation, and the New iPad. Other features include landscape and portrait images available for iPad, share your screens on Facebook, Twitter, Tumblr or email, Lock Screen Maker, Home Screen Maker, and it is a universal application that you install once and use it on all devices. If you have an older device a lot of the features will not work, but if you have a more current device then you can utilize everything that comes with the app.
Version discovered: 1.7

Requires: iPhone/iPod Touch/iPad; iOS 3.0 and up

Download size: 24.8 MB

My Computer Data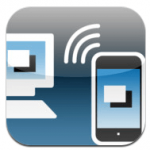 My Computer Data links up with your computer or laptop and view the files that are on them in My Documents, the desktop, and even your browser favorites/bookmarks. In order to use this you need to download an installer from http://www.mycomputerdata.com so that you can plug in the IP address which it is referred to each device. When you hook it up for the first time from the device to your computer you might need to authorize it on your computer.
The only stipulation that you need is that it will only work on devices from within a local wifi location. If you aren't on the local network connection, then you won't see the computer or its files either. The operating systems and web browser that are supported are as follows. Windows 7, Vista, XP, or 2003; Mac OS X 10.5, 10.6; and web browsers like Firefox 3.x, Chrome 9.0.
Version discovered: 1.0.1

Requires: iPhone/iPod Touch/iPad; iOS 3.2.2 and up

Download size: 2.3 MB

Duke Nukem 3D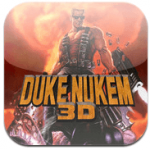 Duke Nukem 3D is a classic game from the early days of first person shooting games. This is the game from moving around the levels through the eyes of the character you are playing. This game has the same look and feel from when it first premiered about 15 years ago which is appealing to nostalgic gamers.
There is an issue with the controls in the current version. The app's page tells you what to do in the meantime until the new version rolls out.
Version discovered: 1.2

Requires: iPhone/iPod Touch/iPad; iOS 4.0 and up

Download size: 23.9 MB

dotTechies: We have tested all the apps listed above. However, iOS Apps of the Day articles are not intended as "reviews" but rather as "heads-up" to help you discover new apps. Always use your best judgement when downloading apps, such as trying trial/free versions before purchasing paid apps, if applicable.
Related Posts