Today's Apps
DailyTees (Check multiple sites for their T-shirt of the day)
Newspaper(s) (Browse articles from multiple newspaper sites)
Befuddled (Word game that mixes elements from other puzzle and word games)
Subscribe to our iOS section to never miss an article: RSS Feed | E-mail
About iOS Apps of the Day
iOS has over 600,000 apps. With so many apps out there, app discovery (aka finding new and useful apps) is extremely difficult. With our iOS Apps of the Day initiative, dotTech aims to change that. Everyday we post three apps, allowing our readers to discover new apps, daily. Enjoy! [Subscribe to our iOS section to never miss an article: RSS Feed | E-mail]
Developers: Click here to get your apps featured here!
dotTechies: Want to see an app on here? Send us a tip!
Apps for May 26, 2012
DailyTees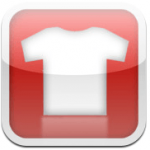 DailyTees shows you the T-shirt of the day on multiple sites. You can browse what is available, and if you are interested you can share it on Facebook or Twitter, save the image as wallpaper, or order the T-shirt. Each of the T-shirt sites will have whatever interests you that you can wear proudly in public. Don't be fooled by what the app's description of what T-shirt sites are available on the app. The app only has Untee, Teefury, Shirtaday, and Shirt.Woot.  Hopefully the developer will have other sites available since there are so many on the internet.
Version discovered: 1.3.2

Requires: iPhone/iPod Touch/iPad; iOS 3.0 and up

Download size: 0.3 MB

Newspaper(s)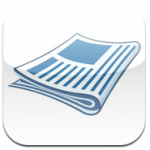 Newspaper(s) will bring up a lot of newspaper sites that you can see what is going on in your country or the world. To name a few, you get USA Today, New York Post, Chicago Tribune, and the Washington Post from the US.  You also will get The Guardian, The Daily Mirror, and the Daily Telegraph from the United Kingdom.  There are even more newspapers from Australia, France, Germany, Austria, Spain, Italy, the Netherlands, Belgium, Sweeden, Norway, Finland, Denmark, Canada, Russia, and China.
Version discovered: 1.0

Requires: iPhone/iPod Touch/iPad; iOS 2.0 and up

Download size: 0.2 MB

Befuddled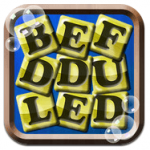 Befuddled is a word game that progressively gets more challenging as you play it. At the start you have just plain wood tiles for you to spell your words that you can create with three letters or more. When you reach higher levels, additional tile types like marble, jade, glass, and ruby will begin to fall along with the wood style. You can only spell words by using one single type of tiles. You get some special abilities that would help you in case you get stuck.  These abilities are small and big bombs, change materials, buy tiles, move x2 multiplier, swap tiles, scramble tiles, kill tiles by texture.
There are a tutorial and a help menu system included in the game to help you in case you don't understand how to play. There are four different difficulty levels and has an over 450,000 word dictionary.
Version discovered: 2.0.1

Requires: iPhone/iPod Touch/iPad; iOS 3.1.3 and up

Download size: 13.1 MB

dotTechies: We have tested all the apps listed above. However, iOS Apps of the Day articles are not intended as "reviews" but rather as "heads-up" to help you discover new apps. Always use your best judgement when downloading apps, such as trying trial/free versions before purchasing paid apps, if applicable.
Related Posts