Today's Apps
Subscribe to our iOS section to never miss an article: RSS Feed | E-mail
About iOS Apps of the Day
iOS has over 600,000 apps. With so many apps out there, app discovery (aka finding new and useful apps) is extremely difficult. With our iOS Apps of the Day initiative, dotTech aims to change that. Everyday we post three apps, allowing our readers to discover new apps, daily. Enjoy! [Subscribe to our iOS section to never miss an article: RSS Feed | E-mail]
Developers: Click here to get your apps featured here!
dotTechies: Want to see an app on here? Send us a tip!
Apps for May 27, 2012
Guidebook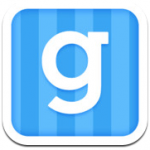 Guidebook is an offline viewer for the going-ons at a convention or event you are attending like a science fiction convention or a media event. All you need to do is find the event you are going to and download the information the convention holder has available. Depending on what the event has it could have a schedule of events, maps of the convention area, and any exhibitors that you can buy stuff from. Also included is My Schedule where you can add things from a schedule of events and have it remind you 10, 15, 30 minutes or 1 hour before the event starts.
There are other things that the convention holder could add if they need to like having a live Twitter feed going while the convention is in full swing and alert you of new things that wasn't on the schedule. They also could add a photos section where you can see the photos from all around the convention space and even add some yourself. There are even more things that  can be added if the convention has that available there. They do say that anyone who has an event they are holding that they can send the information to Guidebook to add in their list.
Version discovered: 1.6.5

Requires: iPhone/iPod Touch/iPad; iOS 3.0 and up

Download size: 3.5 MB

Pocket Lists: to-do app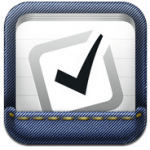 Pocket Lists: to-do app will help you remind of things that needs to be done and alert you to do things. This app will let you create and repeat to-do lists and will do a quick add in case you need to add something right away. You can even do a multi-line to-do presentation, a to-do stream presenting all to-dos in the priority & due order, archive your lists, create priorities, due dates, due times, and notes. Other things you can do is password lock your lists, copy & paste add of multiple to-dos, send your lists via email, color code your lists, search for something on your list, and even backup and restore using iTunes file sharing.
If your device has iOS 4.2 and up you can receive notifications on what you need to do at the moment. If you have an iPhone 4 or 4S with iOS 5.0 and up you will get location notifications from the app. This app also syncs with Google Tasks, Toodledo and Calenda if you have iOS 4.0 and up, and you can collaborate your lists with others via WiFi orBluetooth. There is a built in OCR reader that you can take photos to create to-do lists from printed materials, but in order to use this function you will need an iPhone 4 or 4S.
Version discovered: 1.3

Requires: iPhone/iPod Touch/iPad; iOS 3.1 and up

Download size: 17.3 MB

Pocket Lists: to-do app on iTunes
Canabalt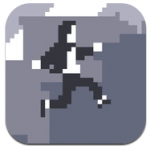 Canabalt is a game that the only purpose you have is to stay alive. The man running won't stop and keep running so all you need to do it tap the screen to have him jump over obstacles and gaps to keep running faster. Along the way you might come across a crumbling building or breaking through windows that you have to time just right. If you hit an obstacle then the man will slow down so you might not have the speed to jump the next gap you come across. The game will keep track of your local scores and even the scores of others that are playing the game now with a leaderboard of the top daily, weekly, monthly and lifetime scores.
Price: $2.99

Version discovered: 1.7

Requires: iPhone/iPod Touch/iPad; iOS 3.1.3 and up

Download size: 14.3 MB

dotTechies: We have tested all the apps listed above. However, iOS Apps of the Day articles are not intended as "reviews" but rather as "heads-up" to help you discover new apps. Always use your best judgement when downloading apps, such as trying trial/free versions before purchasing paid apps, if applicable.
Related Posts