Today's Apps
Subscribe to our iOS section to never miss an article: RSS Feed | E-mail
About iOS Apps of the Day
iOS has over 600,000 apps. With so many apps out there, app discovery (aka finding new and useful apps) is extremely difficult. With our iOS Apps of the Day initiative, dotTech aims to change that. Everyday we post three apps, allowing our readers to discover new apps, daily. Enjoy! [Subscribe to our iOS section to never miss an article: RSS Feed | E-mail]
Developers: Click here to get your apps featured here!
dotTechies: Want to see an app on here? Send us a tip!
Apps for May 31, 2012
Speak It To Me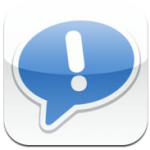 Speak It To Me is a computerized voice generator with whatever text you type in the app. You have a choice of using a male or female voice which also has an adjustable voice speed. If you have iOS 4.0 or greater installed on your device that supports multitasking apps, you can have Speak It To Me play the generated voice in the background while you do other things on your phone. You can also attach the speech generated file to any email you want to send to your friends and amaze them. You can remove the ads from within the app for $0.99.
Version discovered: 1.4

Requires: iPhone/iPod Touch/iPad; iOS 3.0 and up

Download size: 15.4 MB

Watchtron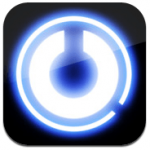 Watchtron is a clock that is designed in the style of the movie Tron. You can change the appearance of this unique looking clock, but there are other add-ons that you can buy for $0.99 each which are extra themes and even a built in theme editor. The graphic will show you the seconds (outer ring), minutes (middle ring), and hours (inner ring) just as long as you can read an analog looking clock. You can also change colors of the clock without paying anything extra for it, and you can even spin the rings with your finger. In order to get the tools to come up you need to tap the screen once and double tap the screen to reset the time.
Version discovered: 1.0

Requires: iPhone/iPod Touch/iPad; iOS 3.1 and up

Download size: 2.2 MB

Bauhaus Break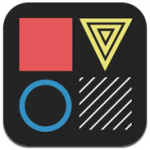 Bauhaus Break is a game that is similar to Tetris, but with a bunch of other differences. You are matching patterns without rotating them. These patterns are matched by color, shape or fill stile. Before you begin the game you get a brief tutorial to help you out. In normal mode you have to create sets to to destroy the adjacent blocks that are pushed up from the grid every 8 turns you make. In challenge mode, you have to create the perfect sets in the shape, color, and style that are allowed in this mode where you are timed to make you go faster. In express mode you have to break as many blocks you can in 50 turns, and points are awarded for the blocks you have broken rather than the sets you create.
Version discovered: 1.0

Requires: iPhone/iPod Touch/iPad; iOS 4.2 and up

Download size: 18.1 MB

dotTechies: We have tested all the apps listed above. However, iOS Apps of the Day articles are not intended as "reviews" but rather as "heads-up" to help you discover new apps. Always use your best judgement when downloading apps, such as trying trial/free versions before purchasing paid apps, if applicable.
Related Posts