Today's Apps
Subscribe to our iOS section to never miss an article: RSS Feed | E-mail
About iOS Apps of the Day
iOS has over 600,000 apps. With so many apps out there, app discovery (aka finding new and useful apps) is extremely difficult. With our iOS Apps of the Day initiative, dotTech aims to change that. Everyday we post three apps, allowing our readers to discover new apps, daily. Enjoy! [Subscribe to our iOS section to never miss an article: RSS Feed | E-mail]
Developers: Click here to get your apps featured here!
dotTechies: Want to see an app on here? Send us a tip!
Apps for June 5, 2012
Data Master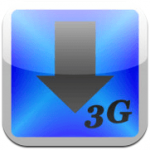 Data Master keeps track of your data usage over cellular or WiFi. With most companies limiting your internet usage, this app will monitor what you have used and group it every billing cycle. These billing cycles can be weekly or monthly, and you can set when the billing cycle starts so it will keep track of your usage for that time period. This will show what remains in your billing cycle, and it will also email your usage any time you need it. You also have access to custom counters which can be setup to allow you to monitor usage during a certain period and identify apps that use a lot of data. This app also includes a special calculator to help you calculate typical usage for many tasks so you can see how much data is required for what you want to do.
There are reviews that this app doesn't work too well, but it might get you in the right ball park. If it worked well then it might be a great app to have if you do not have an unlimited data plan.
Version discovered: 1.01

Requires: iPhone/iPod Touch/iPad; iOS 4.0 and up

Download size: 0.6 MB

Greek Mythological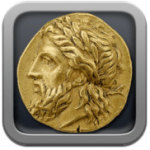 Greek Mythological will either teach you or refresh your memory about Greek mythology. Every thing you need to know like mythical beasts or the Greek gods is all indexed in alphabetical order. Additional gods and creatures will be added by user submission on the developer's web site. You can also see images of every single entity, and browse additional images as well as viewing them full screen. This app has a full text search, gives you the ability to browse by origin, and even provides you with a personal favorites list.
You can further explore with an integrated web browsing system that you won't have to leave the app for more information. This app works with all iOS devices, and the iPad is the only one that will work with any orientation whether you have it vertically or horizontally.
Version discovered: 3.1

Requires: iPhone/iPod Touch/iPad; iOS 4.0 and up

Download size: 21.1 MB

A Space Shooter For Free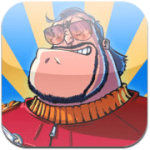 A Space Shooter For Free is a silly parody of a space shooting game that has a funny plot line. The basics of the game is to buy stuff to upgrade your ship and, of course, to beat up on the bad guys. In order to increase your wealth you collect different colored orbs from defeating the aliens. You will also come across boss fights that will give you a permanent upgrade to progress further into the game. There is a shop where you can buy upgrades to your ship and weaponry which will cost you so many of the orbs you have collected. There is an in-app purchase where you can upgrade the game to give you the full version for $0.99. There are other ship upgrades that you can pay for within the app or buy for a one time fee of everything getting unlocked.
Price: Free

Version discovered: 1.0.10

Requires: iPhone/iPod Touch/iPad; iOS 4.0 and up

Download size: 72.4 MB

A Space Shooter For Free on iTunes
dotTechies: We have tested all the apps listed above. However, iOS Apps of the Day articles are not intended as "reviews" but rather as "heads-up" to help you discover new apps. Always use your best judgement when downloading apps, such as trying trial/free versions before purchasing paid apps, if applicable.
Related Posts