Today's Apps
Subscribe to our iOS section to never miss an article: RSS Feed | E-mail
About iOS Apps of the Day
iOS has over 600,000 apps. With so many apps out there, app discovery (aka finding new and useful apps) is extremely difficult. With our iOS Apps of the Day initiative, dotTech aims to change that. Everyday we post three apps, allowing our readers to discover new apps, daily. Enjoy! [Subscribe to our iOS section to never miss an article: RSS Feed | E-mail]
Developers: Click here to get your apps featured here!
dotTechies: Want to see an app on here? Send us a tip!
Apps for June 12, 2012
Talk to Facebook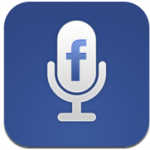 Talk to Facebook uses voice to either create messages/status updates or uses the simulated app's voice to listen in to other posts on Facebook. You can use your voice to create a lot of things on Facebook like messages, chat IMs, comment on posts, update your status, check in?s, give feedback, and notes. The app's simulated voice can be used to listen in to news feed posts, profiles, wall posts,inbox messages, chat IMs, events?, groups,and notes. The default language is US English, but it can be changed to 22 other languages including Australian English, UK English, and even Canadian French. This app can make your Facebook life a little less hands free.
Also the developer states that this will work on iPhone 3G, 3Gs, 4, and 4s along with the 4th generation of the iPod Touch. Even though the requirements also include iPad, it is unclear if this app will work on the iPad.
Version discovered: 1

Requires: iPhone/iPod Touch/iPad; iOS 4.0 and up

Download size: 9.7 MB

Tap, Break & Shake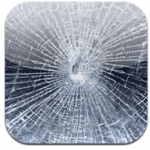 Tap, Break & Shake is a funny app that you can cycle through photos that you can break glass, hammer nails, and various other things to pass the time with. You only get a basic few of photos where others require a premium membership. You can even upload your own photos and create your own disaster area. You can prank your friends who think they have damaged your device until you tell them otherwise to get a good laugh out of it.
Version discovered: 1.8

Requires: iPhone/iPod Touch/iPad; iOS 4.2 qnd up

Download size: 10.6 MB

Boost 2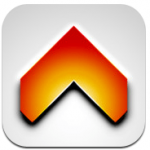 Boost 2 is a tunnel type racing game that you avoid obstacles and periodically get a boost by going over a line of arrowheads. There are three different game modes which are classic, time trial, and multiplayer. There is a fourth one, endurance, that you will need to purchase from within the app. You can keep on track with your achievements with either the Game Center or OpenFeint. The basic game play is a POV style of  you maneuvering yourself in a tunnel or however the track plays out and you will get some sort of warning for certain obstacles by highlighting the area before you get to the obstacle. The longer you last the better your score. There is a free Lite version that only includes one fully playable game mode from the original: Classic Mode.
Version discovered: 2.1.4

Requires: iPhone/iPod Touch/iPad; iOS 3.2 and up

Download size: 15.4 MB

dotTechies: We have tested all the apps listed above. However, iOS Apps of the Day articles are not intended as "reviews" but rather as "heads-up" to help you discover new apps. Always use your best judgement when downloading apps, such as trying trial/free versions before purchasing paid apps, if applicable.
Related Posts