Today's Apps
Flash Hero (Take photos and edit it or ones in your photo library)
tvChaser (Keep track of y our favorite television shows)
Great Solitaire! (Chinese style solitaire game complete with music)
Subscribe to our iOS section to never miss an article: RSS Feed | E-mail
About iOS Apps of the Day
iOS has over 600,000 apps. With so many apps out there, app discovery (aka finding new and useful apps) is extremely difficult. With our iOS Apps of the Day initiative, dotTech aims to change that. Everyday we post three apps, allowing our readers to discover new apps, daily. Enjoy! [Subscribe to our iOS section to never miss an article: RSS Feed | E-mail]
Developers: Click here to get your apps featured here!
dotTechies: Want to see an app on here? Send us a tip!
Apps for June 14, 2012
Flash Hero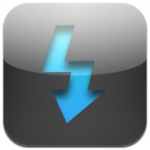 Flash Hero modifies your photos either from your library or taken from the camera on the fly. All images will fit to screen so you won't have to zoom in the picture to fill in the screen so you could inspect and modify the photo if you wish. You have the capability to use quite a number of filters like greytones, sepia, black and white, posterize, and invert. If you need to modify any to fit your needs you can use the slider bar to adjust the threshold of what you want the picture to look better than the original snap shot. You can always undo if you make a mistake, and you can save the photo as a new entry or email it to yourself or a friend.
Version discovered: 2.2

Requires: iPhone/iPod Touch/iPad; iOS 3.0 and up

Download size: 0.3 MB

tvChaser
tvChaser keeps you up to date with your favorite shows and shows you the date and time of new episodes. To start off you need to search for a show to where you can add it to your main list. This app uses the information from thetvdb.com's database for information on each show. You might even get a complete listing of episodes that have aired from season 1 to current as well as a brief description of what the show is about.
Version discovered: 1.0.3

Requires: iPhone/iPod Touch/iPad; iOS 4.0 and up

Download size: 0.3 MB

Great Solitaire!
Great Solitaire! is your everyday standard solitaire game with a Chinese feel to it. On the main screen you will see a panda waiving his arms. You will hear the music rather loudly, and it would be nice to turn it down instead of turning it completely off. In this game you get three levels of game play which are classic, level, and challenge. In classic you play the game that you don't have to rush whereas the level mode you have to win at each hand before heading to the next level to which you have a total of 800 different levels in this stage. In challenge you get to play muliples of solitaire games that are grouped by a level stage.
The treasure room has items that you can unlock by spending coins that you collect from within the game in any types you play. You can buy coins from within the app to unlock more rather than slowly collect the coins by playing again and again. There are over 10,000 sets of cards to which you get to play with a new set every game you play. This game has an autosave and restore feature which is good in case you get a phone call which pulls you out of the game. The cards play in the drag and drop function, and you can double tap the cards when you put them in the finished piles.
Version discovered: 1.11

Requires: iPhone/iPod Touch/iPad; iOS 3.0 and up

Download size: 13.6 MB

dotTechies: We have tested all the apps listed above. However, iOS Apps of the Day articles are not intended as "reviews" but rather as "heads-up" to help you discover new apps. Always use your best judgement when downloading apps, such as trying trial/free versions before purchasing paid apps, if applicable.
Related Posts