Today's Apps
Subscribe to our iOS section to never miss an article: RSS Feed | E-mail
About iOS Apps of the Day
iOS has over 600,000 apps. With so many apps out there, app discovery (aka finding new and useful apps) is extremely difficult. With our iOS Apps of the Day initiative, dotTech aims to change that. Everyday we post three apps, allowing our readers to discover new apps, daily. Enjoy! [Subscribe to our iOS section to never miss an article: RSS Feed | E-mail]
Developers: Click here to get your apps featured here!
dotTechies: Want to see an app on here? Send us a tip!
Apps for June 18, 2012
Mandala HD Lite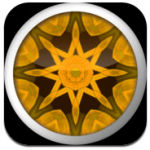 Mandala HD Lite is a visualized kaleidoscope that you can interact with on your device. This app does give you the brief overview of how the app works which you can always refresh your memory by tapping the screen and selecting the help. In order to interact with the image you can rotate as well as sliding from up to down and side to side. There is another way you can change the picture by selecting the option to rotating or moving the device which will change the image as you would by touching the screen. If you have microphone in your device or even a headset plugged in, it will move to the rhythm of the music it hears.
The paid version adds a little more to the app by adding a picture that you can either take with the camera or by using a photo in your device's library. You also can save a photo of what you see on the screen to your device's library.
Price: Free (Ad supported); Paid: $1.99

Version discovered: 1.2.0

Requires: iPhone/iPod Touch/iPad; iOS 4.2 and up

Download size: 10.7 MB; Paid: 9.2 MB

Spring Cleaning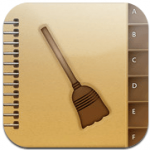 Spring Cleaning will help you clean up your address book without the need to delete each entry one by one. All you need to do is select the ones you want to remove and tap delete. If you need to check out which one you need to remove, you can touch the entry which will show you what is contained inside. Even though you have deleted the entries from your contact list, they aren't completely removed which is what would happen if you deleted one as you would normally from your contact list. This app has a delete bin which stores what you have removed to be either restored at a later date or completely removed from the device.
Version discovered: 1.0.2

Requires: iPhone/iPod Touch/iPad; iOS 3.0 and up

Download size: 1.1 MB

Virtual Table Tennis 2: Ping Pong Online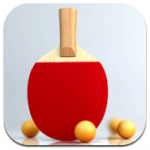 Virtual Table Tennis 2: Ping Pong Online will have you play against the computer, via the internet or through Bluetooth. There are four different modes of play which are practice, arcade, tournament and multiplayer. This app has the same types of physics involved with actually playing ping pong. The AI system is based on the human behaviors such as it possesses various behaviors like reaction, speed, strength, endurance, and defense. Rather than use the app's internal music, you can play music from your iPod app that will have the game's internal music turn off.
The game also has other unlockable ping pong paddles that will change the dynamics of your game play from the standard paddle you get. In order to get these paddles, you can pay for them with coins you can collect from within the game or buy the coins from the shop. The shop also has the option to unlock the Classic Team as well as other things like faster energy recovery and removal of the ads from the game.
Version discovered: 2.2.1

Requires: iPhone/iPod Touch/iPad; iOS 3.1 and up

Download size: 19.6 MB

Virtual Table Tennis 2: Ping Pong Online on iTunes
dotTechies: We have tested all the apps listed above. However, iOS Apps of the Day articles are not intended as "reviews" but rather as "heads-up" to help you discover new apps. Always use your best judgement when downloading apps, such as trying trial/free versions before purchasing paid apps, if applicable.
Related Posts