Today's Apps
Subscribe to our iOS section to never miss an article: RSS Feed | E-mail
About iOS Apps of the Day
iOS has over 600,000 apps. With so many apps out there, app discovery (aka finding new and useful apps) is extremely difficult. With our iOS Apps of the Day initiative, dotTech aims to change that. Everyday we post three apps, allowing our readers to discover new apps, daily. Enjoy! [Subscribe to our iOS section to never miss an article: RSS Feed | E-mail]
Developers: Click here to get your apps featured here!
dotTechies: Want to see an app on here? Send us a tip!
Apps for June 20, 2012
Calculator Infinity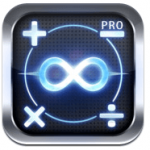 Calculator Infinity is a multi-function calculator that goes beyond the standard math functions of ordinary calculator apps. This possesses a flexible slide keyboard with mathematical expression support, and includes a tutorial of all the functions you can use in the app. On the developer's web site they also have a user manual, tutorial video clips and more to help you work with all the functionality of this app. This is a universal calculator app that can export expressions to pictures, support result drag/drop, expression undo/redo, copy and paste your result, basic operator, or number), basic and advanced calculations, 14 memory variables, graphing/plots equations, point/intersections snapping, base calculation in Programming Mode, unit conversion & constants table, fraction and degree/angle calculation, numeric integral calculation, equation solver, simultaneous linear equations solver, and statistical calculations.
Version discovered: 1.3

Requires: iPhone/iPod Touch/iPad; iOS 4.2 and up

Download size: 14.4 MB

Messages+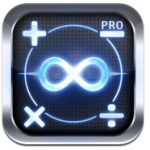 Messages+ adds new life to sending text messages over your Messages app. This app adds colored bubbles which has a background color for each text bubble, background textures where you can choose an elegant texture for your bubble, rainbow effect which will make your text show off all colors of rainbow, color texting so you can customize your text colors for each message, font designer and make the font bigger or smaller, apply bold, italics or underline, drop shadow effects, include something from the collection of clipart and emoticons.
All you do is type your message just as you would and press send. The app will give you a detailed explanation on how to use this apps functionality. All you need to do is go to either the person you want to message or create a new message and paste what you have created in Messages+.
Version discovered: 1.1

Requires: iPhone/iPod Touch/iPad; iOS 4.0 and up

Download size: 19.5 MB

Dragon Flight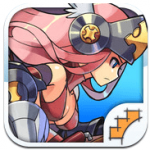 Dragon Flight is a shooting game that you are controlling a rapid firing dragon. The game includes a five second tutorial which will give you the basis of the game. You steer the dragon with just one finger or thumb to which you have to shoot down anything that comes at you menacingly. The game is over when you get hit once, and your results are viewed on the screen. You can sign up with Game Center so it will keep track of your high scores and place you on the leaderboard.
Version discovered: 1.0.0

Requires: iPhone/iPod Touch/iPad; iOS 4.1 and up

Download size: 14.4 MB

dotTechies: We have tested all the apps listed above. However, iOS Apps of the Day articles are not intended as "reviews" but rather as "heads-up" to help you discover new apps. Always use your best judgement when downloading apps, such as trying trial/free versions before purchasing paid apps, if applicable.
Related Posts