Today's Apps
Subscribe to our iOS section to never miss an article: RSS Feed | E-mail
About iOS Apps of the Day
iOS has over 600,000 apps. With so many apps out there, app discovery (aka finding new and useful apps) is extremely difficult. With our iOS Apps of the Day initiative, dotTech aims to change that. Everyday we post three apps, allowing our readers to discover new apps, daily. Enjoy! [Subscribe to our iOS section to never miss an article: RSS Feed | E-mail]
Developers: Click here to get your apps featured here!
dotTechies: Want to see an app on here? Send us a tip!
Apps for June 21, 2012
Best Prompter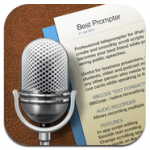 Best Prompter will help you when you have to do that presentation or speech you are doing by having all you want to say to play when you want it to play by using a format similar to cue cards. The features include creating your own header, font size and color, and even bold, italic, and underline your text to have things stand out when you need to emphasize which is also based on BBCode text formatting. You can change the text's scrolling speed just in case you cannot speak as fast as the app is scrolling the text for you. It even gives you the estimated time your speech will finish judging by the speed of the scrolling text.
You can copy/paste text you copied from the web, email or any other app that uses the copy function. This will also remember the last editing position for each document, and it will give you optional on-screen markers that help keeping your eyes in a certain part of the text. You have the ability to sent text transcripts through Email. This app comes with an audio recorder, however you have to pay $2.99 for he add-on. If you want to you can buy the Pro version which will have everything you need in that app.
Version discovered: 1.03; Pro: 1.06

Requires: iPhone/iPod Touch/iPad; iOS 4.0 and up

Download size: 4.9 MB; Pro: 4.3 MB

Friends Around Me
F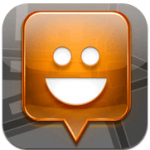 riends Around Me is an app that will find your friends that are from your close proximity. Of course, in order to use this app you need to create your own login, or you can link this with Twitter or Facebook to get all your information to link up with this app. You can check-in and check-out the places you are at just like you would with Foursquare (which it can link app to that account) or Facebook Places. This app also has a free group, open profiles so you can browse, rank photos or send virtual gifts to anyone in the community, and profile alerts that allow you to see who has visited your profile, which puts an end to internet lurking. This app inetegrates with Facebook and twitter and also available in English, Spanish, Portuguese and Russian with more coming soon.
Version discovered: 1.2.3

Requires: iPhone/iPod Touch/iPad; iOS 3.0 and up

Download size: 8.6 MB

ZDAY Survival Simulator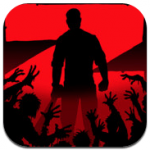 ZDAY Survival Simulator is an adventure that you can choose your way to try and stay through the game alive rather than end up as food for the zombies. This game is similar to the old style text adventure games from the early computer gaming days and also marks a similarity with the choose your own adventure books. The big difference from the old style games is that the backgrounds are designed like you would read a comic book or an illustrated book.
Every time you play the game the choices you make will change which gives the game play a unique twists since you can't do the same choices all the time. Please note that this app is not compatible with the New iPad (aka iPad 3), but it will work on older devices like the iPod Touch 2G and the iPhone 3G.
Version discovered: 2.0

Requires: iPhone/iPod Touch/iPad; iOS 3.1 and up

Download size: 12.4 MB

ZDAY Survival Simulator on iTunes
dotTechies: We have tested all the apps listed above. However, iOS Apps of the Day articles are not intended as "reviews" but rather as "heads-up" to help you discover new apps. Always use your best judgement when downloading apps, such as trying trial/free versions before purchasing paid apps, if applicable.
Related Posts