Today's Apps
Subscribe to our iOS section to never miss an article: RSS Feed | E-mail
About iOS Apps of the Day
iOS has over 600,000 apps. With so many apps out there, app discovery (aka finding new and useful apps) is extremely difficult. With our iOS Apps of the Day initiative, dotTech aims to change that. Everyday we post three apps, allowing our readers to discover new apps, daily. Enjoy! [Subscribe to our iOS section to never miss an article: RSS Feed | E-mail]
Developers: Click here to get your apps featured here!
dotTechies: Want to see an app on here? Send us a tip!
Apps for July 1, 2012
Trillian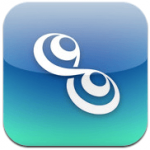 Trillian is a multiple IM network chat app that works similarly to the program that is used on the computer. You can connect with your Trillian Astra account which you must have in order to use Trillian. The Astra account will keep your other IM accounts saved which helps out when you have Trillian running somewhere else. The IM accounts you can use with this version of Trillian are AIM/MobileMe, Facebook, Google Talk, ICQ, Jabber/XMPP, MySpaceIM, Yahoo!, and Windows Live Messenger. You can save some contacts in your favorites so you can access those particular contacts without finding them if you have a long list of contacts in your list. You can also view the program in either portrait or landscape formats so you could type in whichever way you feel most comfortable.
Trillian does have the capability of removing the ads where you can pay to have them removed from the month or for the year which also includes a cloud based history for your chat sessions. This app was originally a paid app for $4.99 and those that did pay for it have it ad-free for life. This app has been on the testing device for quite some time and was downloaded when it became free not long after that. There have been no ads that pop up anywhere.  It is unclear how this happened whether they didn't know who paid for the app and who didn't when it became free or if the account used was a paid Astra account for going to Trillian Pro on the computer.
Version discovered: 1.6.4.1

Requires: iPhone/iPod Touch/iPad; iOS 3.0 and up

Download size: 6 MB

Quickie to do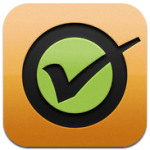 Quickie to do can create a fast to do list that you won't have to spend too much time with any other to do list apps. You can export and import your lists to and from this app to another iDevice that also has the app installed or send it via email. You can create lists that are either short or long without any sort of limitation. You can use this to type in whatever you need without the need of finding pen and paper to write it down. On the main screen you will see all of your lists created with a basic preview of what has been typed at the top of the list so you can access which ever list you want at that moment.
Version discovered: 1.4.4

Requires: iPhone/iPod Touch/iPad; iOS 3.0 and up

Download size: 4.4 MB

1 Minute RPG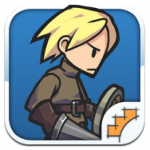 1 Minute RPG is a game with an RPG feel, but instead of a top view type look you get a side scrolling view.  You will end up running from left to right fighting creatures and collecting items. Every time you go past a house you've already leveled up which is within about a minute. All you do is press the left side of the screen to go left and right side to go right. For this to be a game, it just seems to be fairly simple and hardly any sort of fighting that you would get with other RPG games, but it would be good as a time waster if you like leveling up games.
Version discovered: 1.2

Requires: iPhone/iPod Touch/iPad; iOS 4.1 and up

Download size: 5.9 MB

dotTechies: We have tested all the apps listed above. However, iOS Apps of the Day articles are not intended as "reviews" but rather as "heads-up" to help you discover new apps. Always use your best judgement when downloading apps, such as trying trial/free versions before purchasing paid apps, if applicable.
Related Posts