In my article on FBackup I just ranted about how I am obsessed with Titan Backup. Well let me tell you my affair with Titan Backup is over; we are done – I broke up. I found myself a new love which comes in the name of GFI Backup Home Edition: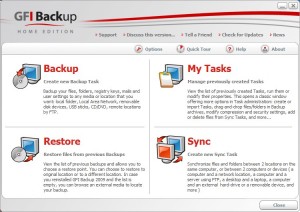 Does the interface for GFI Backup look familiar? Oh yes… now I remember: it looks just like Titan Backup! GFI Backup is literally the same thing as Titan Backup (Titan Backup is the predecessor of GFI Backup) with one difference: GFI Backup Home Edition is now free for home users. So instead of downloading old, outdated versions of Titan Backup, you can use new, free versions of GFI Backup.
To give you a run down of why I say GFI Backup is the best free file backup software, here is what GFI Backup has/can do:
Nice clean, easy to use interface
Backup registry and files/folders (including backup specific program data via pre-installed plugins)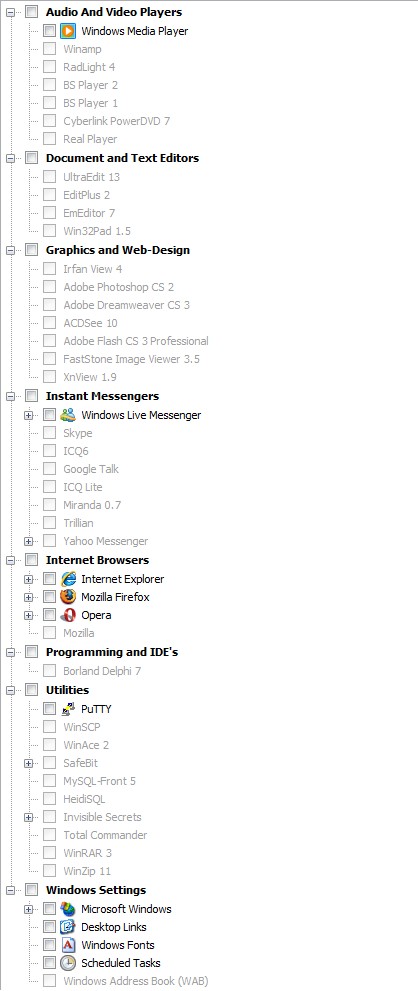 Apply filters or "masks" to your backup jobs to include/exclude specific files types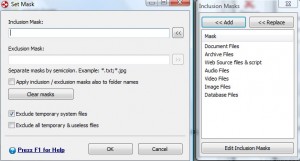 Ability to backup files that are currently in use (via VSS)
Backup to a local folder, external hard drive, network folder, portable device, CD/DVD or over FTP
Create incremental, differential or stacked backups, compress your backups (ZIP64), and protect your backups with .ZIP level password protection or AES 256 encryption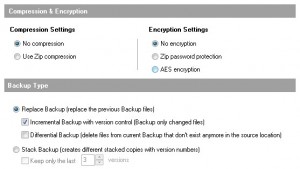 Automatically do backups with the "scheduler" including at Windows shutdown or boot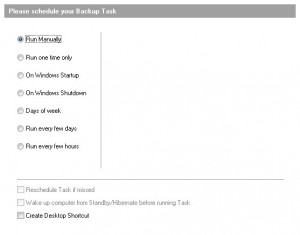 Run a task before the backup, after the backup and shutdown/log off/sleep/hibernate computer after backup has finished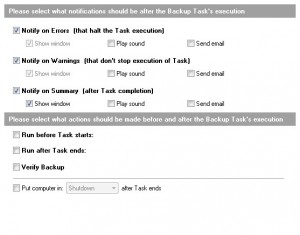 Restore full backup or individual files/folders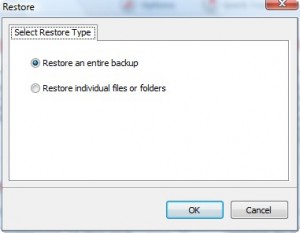 Sync the files and folders between two locations (two local locations or one local and one external such as network folder, USB, FTP, etc.)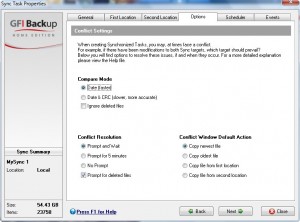 Ability to run GFI Backup as a service
Pretty impressive features for a free program huh? Nothing more I can ask for in a file backup program except maybe the ability to backup email from online email services (such as Gmail or Hotmail) and an open platform for plugin development. Forget Titan Backup and forget FBackup (unless of course FBackup has a plugin that GFI Backup does not) – time to get GFI Backup.
The only downside to GFI Backup is that you must fill out a short form (first name, last name and email address) in order to download it. No biggie though –  if you feel too violated of your privacy you can enter fake names and email addresses because you will get a download link directly on your screen after you submit your info. However consider using real information (at least real email) so you can avoid having to register every time you want to download from GFI. You can grab GFI Backup Home Edition from the following link:
***GFI Backup  Home Edition System Requirements:

Intel Pentium III processor or above
256 MB RAM (512 MB RAM recommended)
8 MB free hard drive space
Windows XP Home, Windows XP Professional SP2, SP3 (x86 and the x64 versions) and all editions of Windows Vista except for Vista Starter (x86 and the x64 versions)

While officially Windows 7 is not supported, people have reported it is working just fine in Win7.

Related Posts