Today's Apps
SMS Pocket Pro (Send new types of ways to text message your friends)
MyMap+ (Unique navigation map that will remember the locations you want)
Zombie Duck Hunt (A Duck Hunt clone in a funny way)
Subscribe to our iOS section to never miss an article: RSS Feed | E-mail
About iOS Apps of the Day
iOS has over 600,000 apps. With so many apps out there, app discovery (aka finding new and useful apps) is extremely difficult. With our iOS Apps of the Day initiative, dotTech aims to change that. Everyday we post three apps, allowing our readers to discover new apps, daily. Enjoy! [Subscribe to our iOS section to never miss an article: RSS Feed | E-mail]
Developers: Click here to get your apps featured here!
dotTechies: Want to see an app on here? Send us a tip!
Apps for July 8, 2012
SMS Pocket Pro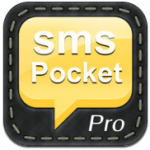 SMS Pocket Pro will have you sending texts in such a unique way that you will use this instead of the normal text messaging app. This app gives you the opportunity to type in your message, and also gives you a ton of other options that gives the text message a face lift with text art, emoticons, upside down letters, special characters and tabs. You will impress your friends with the text art they get in their SMS program. This gives sending text messages in a whole new way and meaning.
Version discovered: 1.0

Requires: iPhone/iPod Touch/iPad; iOS 3.1.2

Download size: 10.2 MB

MyMap+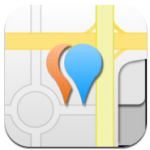 MyMap+ is a navigation map is unlike any other map apps in the iTunes store. This app's features include a smooth zooming map, the ability to see a location using street view + Pegman, on map search result list, distance measurement, email at cursor location, and anchor a location temporarily. You are able to specify up to 8 way points where each point can select from 5 types of points. You are able to check your current location, address or place name, markers, iPhone's contact list, and how it is on the map. You can preview in direction log and keeps to 100 direction logs. This app also allows you to save your maps so long as you have a free online account with MyMaps+ which can be accessed via the main menu which is the button at the top right of the screen. There is a description on how to work with this app on that same screen too if you need some reference on how to work with this map app. One of the best things about this is using a gear wheel to zoom in and out without pinching the screen in the normal navigation map.
Version discovered: 1.6

Requires: iPhone/iPod Touch/iPad; iOS 4.0 and up

Download size: 19.5 MB

Zombie Duck Hunt
Zombie Duck Hunt is a game that has that old classic feel, but modded to something completely different. This game also includes a vast array of other flying things like geese and quails. There are three different difuiculty levels, and two different scenes to choose from which are forest and desert. In the desert scene there are other creatures that look like ghosts rather than ducks or other flying birds. Within this game you get to Unlock weapon upgrades, this is integrated with Open Feint achievements and leaderboards, and the background changes depending on time of day.
Version discovered: 4.2

Requires: iPhone/iPod Touch/iPad; iOS 4.1 and up

Download size: 23.8 MB

dotTechies: We have tested all the apps listed above. However, iOS Apps of the Day articles are not intended as "reviews" but rather as "heads-up" to help you discover new apps. Always use your best judgement when downloading apps, such as trying trial/free versions before purchasing paid apps, if applicable.
Related Posts