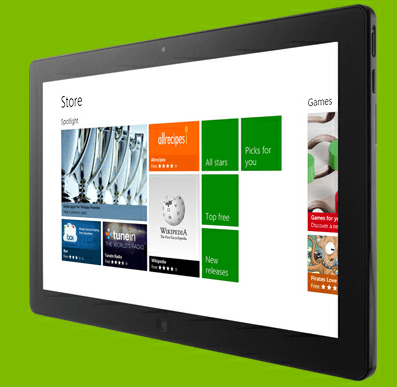 After Microsoft's Worldwide Partner Conference in Toronto this year, CEO Steve Ballmer, in an exclusive interview to CRN, said that Microsoft is looking forward to make life hard for Apple with the release of its Microsoft Surface tablets that are expected to hit the markets by late October.
Ballmer proclaimed,
"We are trying to make absolutely clear we are not going to leave any space uncovered to Apple".
He said that Microsoft has checked almost everything Apple boasts of, without leaving even a small feature unconsidered. In other words, Microsoft will attempt to include all iPad features in its Surface tablets and, hopefully, add new features, too.
Microsoft has recently decided to follow the path of Apple, to try incorporating hardware and software to provide stand-out products. Microsoft is entering the tablet market where Apple and Samsung – mostly Apple – dominate, making up more than half of the total tablets sold. With the amount of hype the Surface tablets running Windows 8 is getting and the surety of its CEO that the new tablets will give the current rulers of the market a good run for their hold, it is to be seen whether the Surface tablets will live upto the expectations the world has about it.
Ballmer also said that Microsoft's current focus was on the Surface tablets and that only time will tell anything about the possibility of Microsoft stepping into the hardware zone of smartphones also. He also said that though the tablets would be available only through Microsoft.com and its retail stores, Microsoft is happy to help any partners who would like to engage in the distribution.
[via Engadget]
Related Posts