Today's Apps
Subscribe to our iOS section to never miss an article: RSS Feed | E-mail
About iOS Apps of the Day
iOS has over 600,000 apps. With so many apps out there, app discovery (aka finding new and useful apps) is extremely difficult. With our iOS Apps of the Day initiative, dotTech aims to change that. Everyday we post three apps, allowing our readers to discover new apps, daily. Enjoy! [Subscribe to our iOS section to never miss an article: RSS Feed | E-mail]
Developers: Click here to get your apps featured here!
dotTechies: Want to see an app on here? Send us a tip!
Apps for July 16, 2012
iDocs Pro for Google Docs™ and Google Drive™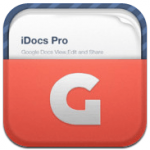 iDocs Pro for Google Docs™ and Google Drive™ gives you access to your Google account for anything you have created or stored. You can create, edit, search, share and print all document types supported by Google docs. When you are editing your documents and spreadsheets you will be using Google's mobile web editor to take care of all that you need. You can share them with your friends and co-workers so that you can get feedback quickly in case you need to make some final editing. All of your documents are saved to your Google account simultaneously so you won't need to worry about saving it whenever you think about it. This app will give you full access to multiple business and personal accounts that you might have so you can manage all your Google Docs accounts so you can switch on the fly. The app is is optimized for viewing downloaded Google Docs when out of WiFi or cellular range. iDocs also has other features that include air print, full email integration, rapid search tool, prioritize with stars, and batch process with sharing, organizing, deleting, emailing and printing.
Version discovered: 1.1

Requires: iPhone/iPod Touch/iPad; iOS 4.0 and up

Download size: 6.2 MB

iDocs Pro for Google Docs™ and Google Drive™ on iTunes
iFunny :)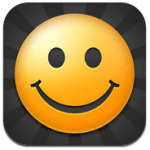 iFunny :) is an app that has random funny photos that have been posted on the internet that you can enjoy for free using this app. You will see some funny photos pop up periodically at the top of the screen, but you can also access other content through the features below. These categories include Featured, Popular, Collective (which is the entire collection that are available at that time), Commented, Liked, and Create New. When you pull up one of those items, you will get whatever is flagged for that so each one will bring you different results. According to the app's page that they will be giving this app away free for the first 5000 users. It seems that this might not be true since the app does have ads without the way of paying for the app to unlock it.
Version discovered: 2.1.3

Requires: iPhone/iPod Touch/iPad; iOS 3.0 and up

Download size: 4.5 MB

Crossword Plus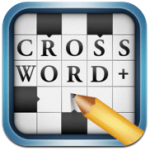 Crossword Plus is a crossword puzzle app that would be great for any crossword enthusiast. These puzzles were created by British editors so it would be great if you have an understanding of British English even though they do welcome the people that know American English, but it might be tricky for someone who doesn't understand how some things are spelled in England. This app includes 15 high-quality crossword puzzles, and easy-to-use, intuitive interface, clues are shown right in the puzzle grid, 3 difficulty levels which are easy, normal, and difficult, zoom function for easier reading, help functions like solve a  letter, solve word, and mark error, and you set your best time and percentage solved statistics.
This app just became free since it was previously $1.99, but they do have an in-app purchase of more puzzles for the same price as the app used to be. Also this app is completely ad-free so you won't be bombarded with ads every time you want to do a crossword puzzle.
Version discovered: 1.0

Requires: iPhone/iPod Touch/iPad; iOS 3.0 and up

Download size: 23.6 MB

dotTechies: We have tested all the apps listed above. However, iOS Apps of the Day articles are not intended as "reviews" but rather as "heads-up" to help you discover new apps. Always use your best judgement when downloading apps, such as trying trial/free versions before purchasing paid apps, if applicable.
Related Posts