Today's Apps
PhotoComic (Create your own comic with photos)
keyOne (Generate unique passwords for each log in information)
Valor™ (Medieval real time strategy game)
Subscribe to our iOS section to never miss an article: RSS Feed | E-mail
About iOS Apps of the Day
iOS has over 600,000 apps. With so many apps out there, app discovery (aka finding new and useful apps) is extremely difficult. With our iOS Apps of the Day initiative, dotTech aims to change that. Everyday we post three apps, allowing our readers to discover new apps, daily. Enjoy! [Subscribe to our iOS section to never miss an article: RSS Feed | E-mail]
Developers: Click here to get your apps featured here!
dotTechies: Want to see an app on here? Send us a tip!
Apps for July 24, 2012
PhotoComic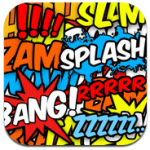 PhotoComic takes your photos so that you can create your own comic. This app has four different type of bubbles for thought, speak (rounded and rectangular), and narration speak. You also can split the screen from one big photo or split the screen to have from 2 to 4 photos each frame. Decorate your little comic with actions like "Bang!" or "Zzzzz…" to give it that comic feel to your photo. If you don't like what you've created, you can start all over again instead of saving what you have done. You can save your comic to your camera roll and even share your comic creation to your friends through email, Facebook or Twitter.
Version discovered: 1.2.0; For iPad: 1.1.0

Requires: iPhone/iPod Touch/iPad; iOS 4.0 and up; For iPad: iOS 4.3 and up

Download size: 2 MB; For iPad: 1.3 MB

keyOne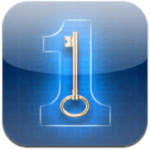 keyOne is a password generator that will create individual passwords for each of your log in sites. Before you start using this app, you must create a master password that you know you will remember so that you can access your information securely. This app will generate a random password that can be tough to crack in case of a security breech which will happen from time to time. Instead of using the same password on all of your sites, you need a unique password that no one else can get to in case one of the web sites you are on gets compromised. There is a brief explanation on how to use the app, but the English used can be a little tricky to understand to some people.
Once you add a new site, you can create a password from 6 to 20 characters long with the option of changing one of the characters to be an uppercase letter, a lower case letter, a number, or a symbol. After that password is created you can change your password you created to the site you want. You can create as many different unique passwords you want although the only categories the app provides are Bank, Social, and Device so you might want to one of them for your miscellaneous sites. You can back up your password file by sending an email to your self in case you need to reset your device or you get a new device to put keyOne back on with all of your settings intact. Although there is some sort of restore feature, but the instructions are vague as well as unable to understand clearly and no way of figuring out where it is in the app.
Version discovered: 2.0

Requires: iPhone/iPod Touch/iPad; iOS 4.0 and up

Download size: 5.8 MB

Valor™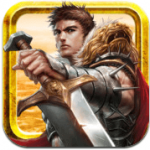 Valor™ is a massive mulitplayer game that you can build your army and even develop your land like you would for your own civilization. In this real time strategy game, you are creating your own spot on any world you choose and try to survive as you progress further in the game. There is so much to do that it might seem overwhelming at times, but the in-game starting tutorial should help you ease your way in the game. You can chat with your friends through real-time chat, or you can create various troop types with multiple research options. Play your game right and you will be a very powerful community, but play it in the wrong way and you might end up losing everything you have.
You may notice in the reviews that there are bugs in the regular Valor™ game instead of in the HD. After playing this game for a while on the test device, there weren't any sort of crashes involved so it might be a problem with this game working with later iOS updates.
Version discovered: 2.1

Requires: iPhone/iPod Touch/iPad; iOS 4.0 and up

Download size: 26.3 MB; HD: 71.4 MB

dotTechies: We have tested all the apps listed above. However, iOS Apps of the Day articles are not intended as "reviews" but rather as "heads-up" to help you discover new apps. Always use your best judgement when downloading apps, such as trying trial/free versions before purchasing paid apps, if applicable.
Related Posts