Today's Apps
GraviTire 3D: a simple tire rolling game
ClockSync: synchronize your system's clock to a time server
PewPew: a really great top-down Android shooter
Subscribe to our Android section to never miss an article: RSS Feed | E-mail
About Android Apps of the Day
Android has over 450,000 apps. With so many apps out there, app discovery (aka finding new and useful apps) is extremely difficult. With our Android Apps of the Day initiative, dotTech aims to change that. Everyday we post three apps, allowing our readers to discover new apps, daily. Enjoy! [Subscribe to our Android section to never miss an article: RSS Feed | E-mail]
Developers: Click here to get your apps featured here!
dotTechies: Want to see an app on here? Send us a tip!
Apps for July 20, 2012
GraviTire 3D
Looking for a game to kill time and boredom? GraviTire 3D strikes the right balance of boring, mind-sucking, and time-killing for anyone's casual gaming needs. It's quite a basic game. You control a tire racing down a track with some other tires, and the entire game is played by just pressing the screen.
When you press the screen, gravity temporarily increases locally, giving your tire downhill acceleration. This means that you speed up if you're going downhill and slow down if you're going uphill. With this acceleration, you can roll off of hills at speeds fast enough to make 100 meter jumps!
GraviTire 3D also includes multiplayer through Facebook, but I was unable to get it to work. Overall, GraviTire feels very much like a souped up version of "my first 3D game": it's simple, controls are virtually nonexistent, and it's sightly confusing as to why anyone would develop such a game in the first place. However, if you're into simple 3D games, give GraviTire 3D a spin!
Price: Free!

Version discovered: v2.0.2
Requires: Android 1.5+
Download size: 26MB
ClockSync
Quick! Right now, from your Android phone, visit Time.is. Chances are, your device is a few tenths or hundredths of a second off. However, certain devices may stray up to a minute off! Phones, which synchronize not with an official time server but with the cellular towers around them, are especially vulnerable to this. If you're looking to get your device nicely synchronized with real time, instead of some several-second-off fantasy time, you can use ClockSync to fix this.
ClockSync can actually set the clock to perfectly correct if you have root, but even without root it can still be of use. Without root, it'll send you into system settings and tell you what time to input and when as to get as accurate a timing as possible. It's actually quite a smart idea. It can also automatically update time at given intervals, and can even give you statistics based on your average clock wrongness every day.
If you're obsessive about your phone, ClockSync can be just the tool for setting your device's time to juuuuuuust right. I know I need to use it!
Price: Free!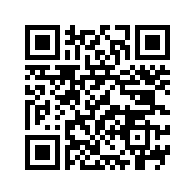 Version discovered: v1.2.3
Requires: Android 1.5+
Download size: 199KB
PewPew
Pew! Pew! Try to keep your ship alive as you race among countless exploding ships, sometimes in waves, as they shoot you and you shoot them! This game has very cool gameplay and is surprisingly fun.
PewPew has five basic forms of gameplay. There's Pandemonium, where some ships explode and others rotate wildly, there's Dodge This, where you need to avoid all ships (and you can't destroy any of them!), Assault, where the enemies come in waves, Chromatic Conflict, where you can only destroy ships the same color as you (and the others continue to swarm), and Asteroids. In there, there's sweet gameplay for all!
If you're into Android gaming at all, you absolutely must download PewPew. It's probably one of my favorite mobile games I've ever played.
Price: Free!
Version discovered: v1.8.3
Requires: Android 2.1+
Download size: 3.0MB
dotTechies: We have tested all the apps listed above. However, Android Apps of the Day articles are not intended as "reviews" but rather as "heads-up" to help you discover new apps. Always use your best judgement when downloading apps, such as trying trial/free versions before purchasing paid apps, if applicable.
Related Posts