Today's Apps
MobileBooks Lite (Create business invoices, receipts and more for your customers)
Illustrator (Create images using a vector graphic editor)
Reversi (Play the classic board game)
Subscribe to dotTech to never miss an article: RSS Feed | E-mail
About iOS Apps of the Day
iOS has over 600,000 apps. With so many apps out there, app discovery (aka finding new and useful apps) is extremely difficult. With our iOS Apps of the Day initiative, dotTech aims to change that. Everyday we post three apps, allowing our readers to discover new apps, daily. Enjoy! [Subscribe to dotTech to never miss an article: RSS Feed | E-mail]
Developers: Click here to get your apps featured here!
dotTechies: Want to see an app on here? Send us a tip!
Apps for July 27, 2012
MobileBooks Lite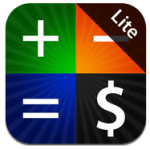 MobileBooks Lite will help you run your business by creating documents that you need on the go. This app will help you create and send estimates, invoices and receipts and email them to your customers. You can also send yourself a copy for your records. You can balance your accounts and keep track of your vendor purchases as well as track business profitability with the tools provided in the Finances tab. You are able to manage your product catalog with creating the item and editing it so that you can get up and running quickly and by importing your existing catalog, if you have one, from your secure MobileMe account. This app uses customer data from your contacts app in your device and not have your contacts in multiple apps, and you can even keep track of equipment and warranty information for each customer.
This appears to be a full version for free without any restrictions, however, any PDFs created or sent with this version will indicate that the Lite version is in use. If you don't want this watermark to be created you will have to pay for the full version as a separate purchase in iTunes.
Price: Free; Full version: $14.99

Version discovered: 1.2.1; Full version: 2.0.5

Requires: iPhone/iPod Touch/iPad; iOS 4.2 and up; Full version: iOS 5.0 and up

Download size: 0.9 MB

Illustrator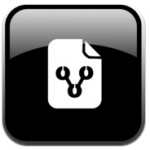 Illustrator is a vector graphics creator that will create the shapes you want without any trouble. You can draw the shape you want and the app will make it nice and clean without any sort of human look to the shape you create. You can also draw arrows, rounded shapes, jagged shapes, flow chart lines, and many other styles. You can also move any shape you want around without removing and creating another one.  Every document you create is saved from within the app so you can open something you have created previously where you can edit the document, create a new one, or delete it from your system. You can email any of the documents as a PNG or SVG, or you can save it to your photo library.
The biggest problem with this app is that it crashes constantly so hopefully there will be an update soon to fix the issues plaguing this app. The Lite version pretty much does the same thing, but it is very limited to what it can do before you get a pop up stating that you need to pay for it even if you just did a couple of things. If it wasn't for the constant crashing of the app after it has been in use for a minute or two this would be a great program to work with to create flow charts or even random doodles.
Version discovered: 2.0; Lite: 1.8

Requires: iPhone/iPod Touch/iPad; iOS 4.0 and up

Download size: 1.8 MB; Lite: 1.7 MB

Reversi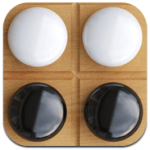 Reversi is a classic board game that is also known as Othello. The basic rules of the game is to place your colored disk on the board so that you have to turn over at least one of the other colored disk in order to make your move. The winner of the game is the one with the most of their one color showing on the board. This game has three different levels of play against the AI which are easy, medium and hard. You also have the options of having the starting formation in the standard "straight" format or a cross, and you can change from the standard black and white colors to red and green.
There has been one reviewer stating that the game isn't counting the disks correctly. After playing a couple of games it appears that they are counting them correctly, but the instances the reviewer was talking about did not happen in the games played when testing this app.
Version discovered:1.0

Requires: iPhone/iPod Touch/iPad; iOS 4.1 and up

Download size: 6.1 MB

dotTechies: We have tested all the apps listed above. However, iOS Apps of the Day articles are not intended as "reviews" but rather as "heads-up" to help you discover new apps. Always use your best judgement when downloading apps, such as trying trial/free versions before purchasing paid apps, if applicable.
Related Posts