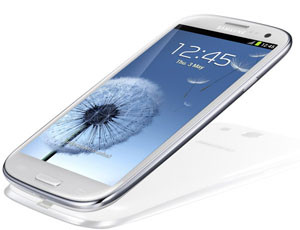 Samsung's newest addition to their Galaxy S-series is quite powerful. But how can we take complete control over this phones power? Here's your guide to a rooted S3!
Disclaimer: This guide is intended as a helpful "how to". dotTech and its writers are not responsible for any gain or loss (including but not limited to bricked devices) incurred as a result of following this guide. Root your device at your own risk. Rooting may void your warranty.
Requirements
This root guide is for the Samsung Galaxy S III on Ice Cream Sandwich. Specifically, it is for the GT-I9300 and GT-I9300T models, the international and T-Mobile USA versions of the Galaxy S III. This guide may or may not work with other versions of the Galaxy S3 and it may or may not work with Galaxy S3 running on other versions of Android. Proceed at your own risk with other models and on other versions of Android.
Before We Begin
We're gonna need to download some files first:
The USB Drivers for your Samsung Device. Install the drivers, if you haven't installed them already.
Odin, the windows interface that connects to your phone. Extract the contents of the ZIP file.
Root files for the Galaxy S3. Extract the contents of the ZIP file.
How To Root Samsung Galaxy S3
If you ever rooted a phone before this will be very straightforward. If not, make sure you read everything over to make sure you get it.
Before connecting your phone,  make sure it is in USB debugging mode. (Settings -> Applications -> Development -> USB debugging)
Now turn it off, and start S3 into download mode by holding Volume Down + Home + Power. Once it gives you a warning, press Volume Up.
Now connect the phone with your PC with your USB Cable. And start the Odin program you downloaded. You should notice a blue sign saying something like 0:[com:6]. Otherwise try reinstalling the Samsung drivers.
The next step is to press the PDA button in odin (Not the PHONE button!) and open the 'CF-Root-SGS3-v6.0.tar' file that was inside the root files you downloaded.
Now quickly read over these steps to see if you did everything okay, if so, then go ahead and press the Start button on Odin and wait, it should tell you 'PASS!' and if you look at your phone now, it will be rebooting quite quickly, however, it will be rooted!
Conclusion
The Galaxy is now completely under your own control, it couldn't be easier! Now you can do things such as block ads or deny apps Internet access.
[via XDA-Developers]
Related Posts