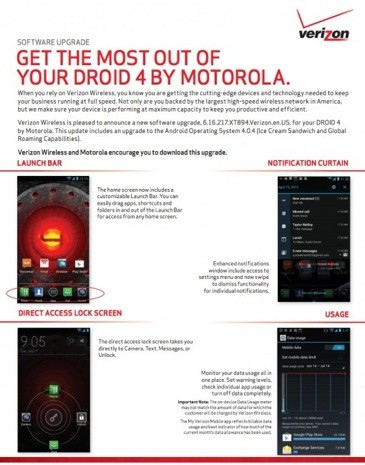 Motorola has been working on the Android 4.0 Ice Cream Sandwich update for the Droid 4 basically all year and it has finally passed through Verizon; it is now available as an OTA (over the air) update starting today. The difference between Android 2.3 Gingerbread and 4.0 ICS is the biggest in the OS's history and changes are abundant.
The QWERTY rocking Droid 4 should see improvements across the board in performance and usability, along with the added polish to the UI. Most notably should be the improvements in the camera software and the ability to activate global roaming, should you be inclined.
If you have a Droid 4 you have been waiting a long time for this update and it's finally here. Go grab it and let us know how you like the changes in the comments.
[via Engadget]
Related Posts