As I've mentioned before, after using Windows 7 for years and have become dependent on the search box inside Win7's Start Menu. Windows 8 doesn't have a Start Menu. But Windows 8 does still have search functionality that allows users to quickly find files, documents, etc. and launch programs/apps (calling Windows programs app will take some getting used to). This guide shows you how to access/use it.
How To Easily Find Files, Documents, Software, Apps, etc. In Windows 8
Windows 8's built-in search tool is hidden in the Charms menu: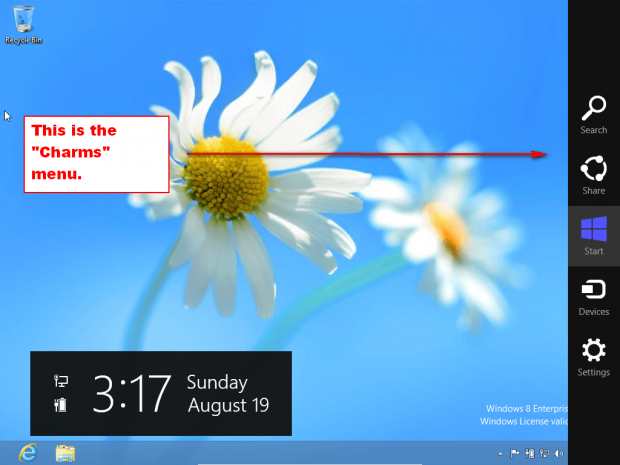 To access and use the search tool, open the Charms menu by pressing Win [Windows key] + C on your keyboard if you are on Windows 8 desktop or laptop or by swiping in the top-right corner of your Windows 8 tablet. Once the Charms menu pops open, click/tap the Search button: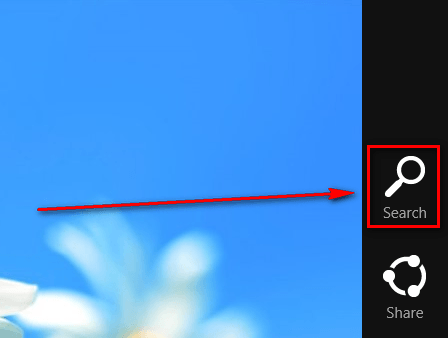 Tapping the Search button opens the search screen: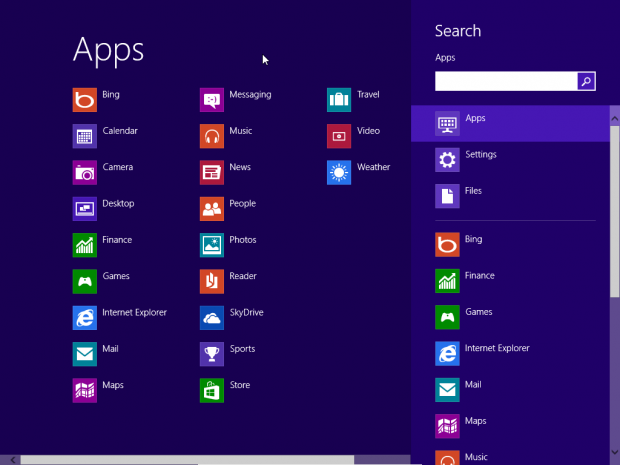 From the search screen simply type the file/document/etc. or program/app you are looking for in the search box and Windows 8 will find it for you, if it is available: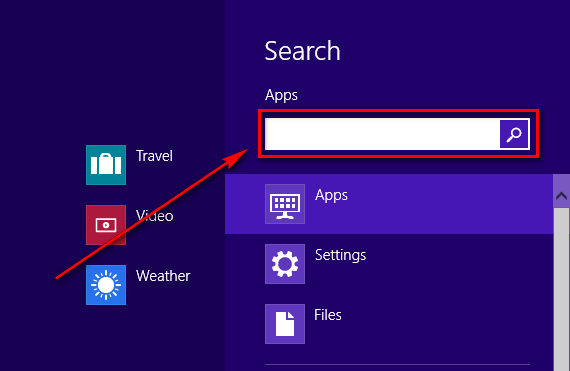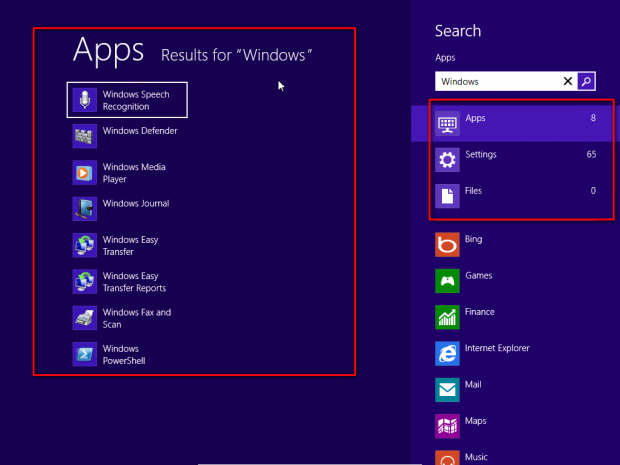 Take note Windows 8 displays separate search sections for Apps, Settings, and Files but the default search behavior is to conduct a search on all three sections with one search query. In other words, if you type in "dotTech" in the search box, Windows 8 will look for "dotTech" in Apps, Settings, and Files regardless of which one you have selected. On the flip side, search results are segregated by section so once you conduct your search query you will need to navigate between the sections to find their respective search results.
Also note Windows 8 not only has the ability to search for local apps, settings, and files but it can also search for content on the Internet via Bing, Internet Explorer, Xbox, News, etc. through this same search screen: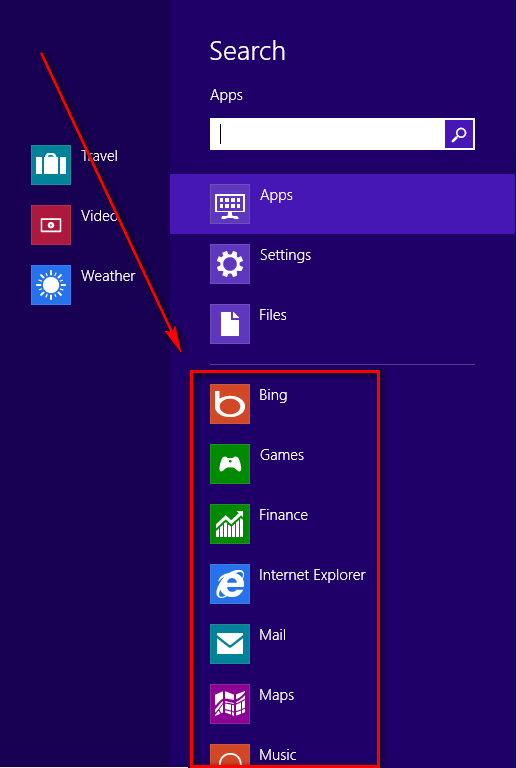 Conclusion
It isn't a replacment for my loved Start Menu search box, but it is a start. Do you feel the same way?
Related Posts