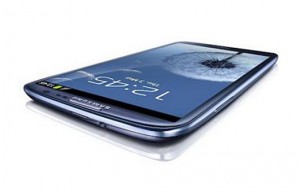 ClockworkMod recovery is currently the most popular and extensive custom recovery tool for Android devices. The default Android recovery that comes with most Android devices is a bit basic in functionality and doesn't offer many features that ClockworkMod serves a user with. Advanced backup and restore tools, USB mounting, SD card partitioning, ability to install or update both stock and custom ROMs, and so on are only some of the features that make ClockworkMod important for any Android user.
ClockworkMod Recovery Touch gives you the ability to utilize your device's touchscreen interface (as well as the physical buttons), while the usual ClockworkMod recovery uses only the physical buttons on Android devices (Volume up, Volume down, Back, etc).
Disclaimer: This guide is intended as a helpful "how to". dotTech and its writers are not responsible for any gain or loss (including but not limited to bricked devices) incurred as a result of following this guide. Install a custom recovery at your own risk. Installing a custom recovery may void your warranty.

Requirements
This guide helps you to install ClockworkMod Recovery Touch on Samsung Galaxy S3 (GT-I9300). Please do note that this method is only for the GSM international version of Samsung Galaxy S3 only and doesn't work for the US versions of Samsung Galaxy S3s, since this method doesn't work for the Snapdragon variants of S3. Do not try this on AT&T, T-Mobile, Verizon, or Sprint versions of Samsung Galaxy S3. Proceed at your own risk.
Before We Begin
You need to download the following packages before starting with the procedures:
How to install/flash ClockworkMod recovery on Samsung Galaxy S3
To install ClockworkMod recovery on your device, follow these procedures:
Turn off your device.
Boot into Download Mode by keeping the 'Volume Down' and 'Home' buttons pressed while pressing the 'Power' button (Volume Down + Home + Power), until you see a WARNING! screen.
At the WARNING! screen, read it and press 'Volume  Up' button to enter Download mode.
Double-click Odin3_v3.04.exe to launch Odin.
Plug-in your device to the computer using USB cable.
After you plug-in the device, the first box at the top of Odin, i.e, ID:COM will turn blue and the message 'Added' should appear in the message box in Odin.
Check that 'Auto Reboot' and 'F.Reset Time' options are enabled and that no other options are selected.
On the Odin window, click on PDA button and select the recovery-cwm-touch-6.0.1.2-i9300.tar file that you had downloaded earlier.
After verifying all the settings again, click on 'Start' to start the flashing.
Wait until Odin does its thing. The box at the top of Odin shows 'RESET' after the flashing procedure is complete.
Wait till the device automatically reboots.
Unplug the USB cable.
Done!
Now, to access ClockworkMod recovery on your device:
Turn off the phone.
Keep pressing "Volume Up + Home + Power" buttons combo to enter recovery mode.
The following video by TotallydubbedHD illustrates the whole procedure:
Conclusion
Enjoy an extensive ClockworkMod recovery with touch support on your Samsung Galaxy S3. Now you can do things such as rooting your device, performing advanced backup and recovery, partitioning SD card and much more.
[via XDA]
Related Posts