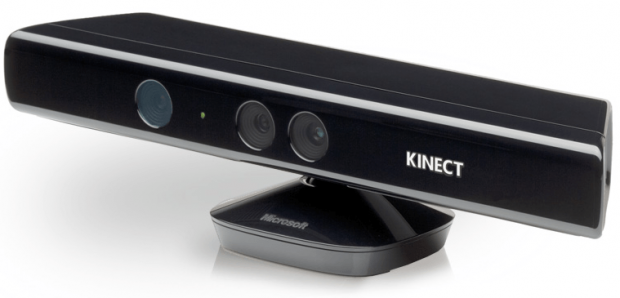 Microsoft has announced via its Kinect for Windows Roadmap that support for the Windows-targeted variant of the extremely popular camera/sensor device will receive official support for use on Windows 8.
ZDNet reports that the Kinect for Windows runtime upgrade scheduled for October 8 will bring Windows 8 support, and the Kinect SDK will also be updated accordingly at the same time. In addition to adding support for Windows 8, the update adds to the data collection methods related to the Kinect hardware by way of color and depth detection enhancements, while offering support for .NET 4.5, Visual Studio 2012, and a new set of tools and samples — one of which "demonstrates a 'best in class' UI based on the Kinect for Windows Human Interface Guidelines," according to the roadmap information details.
Kinect for Windows development support will also be extended into new world markets as part of the roadmap update, with China being the first to receive the official expansion of development support. Additional markets that will also receive the development toolkits and software deployments, which is to be scheduled at a later date, are Chile, Greece, Hungary, the Czech Republic, Columbia, and Poland.
[via ZDNet]
Related Posts