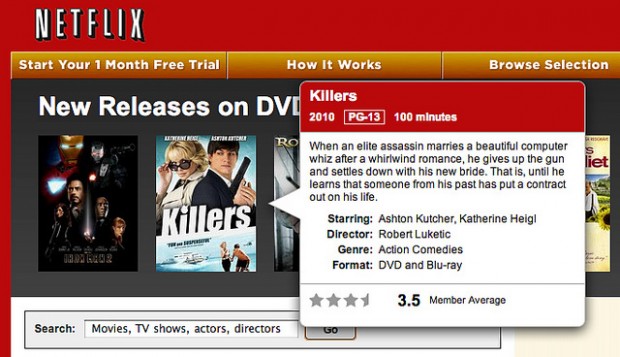 I absolutely love Netflix's Android app. When I'm bored between classes at college, or stuck in a line somewhere, there's nothing better than sticking in headphones and watching a few of my favorite old shows. However, for people who don't happen to have an unlimited data plan, doing so can suck up your remaining data quota very quickly and leave you with no recourse should you need it for something else — such as streaming navigation because you got lost trying to go somewhere you haven't been in a few years. Not that I've done that recently or anything…
Anyway, to stop such problems from occurring and still give you access to your favorite videos whenever and wherever you happen to be, Netflix has updated their Android app to v2.0.0 and included a simple little toggle in the Settings menu that will enable streaming videos only when your phone is connected to a WiFi network. This means you can prevent Netflix from eating your data quota, a small quality of life improvement that might make a big difference to user data consumption — especially bored Netflix addicts like me.
Aside from WiFi only playback, v2.0.0 of Netflix for Android has so called "playback stability improvements". Wonder what they fixed.
[via Engadget | Image via Rob Enslin]
Related Posts