Alligators may be cool to watch from afar, but not very many people would have the guts to come close to one… myself included. So, then, what would you say about someone that lives in the same room as alligators? Gutsy or plain stupid? Maybe a little of both?
Okay, I admit, I have pulled somewhat of a bait and switch on you. I don't have a photo of real alligators to show you. I do, however, have an awesome photo of 3D art in a room that makes it look like there are real alligators living there. Check it out for yourself: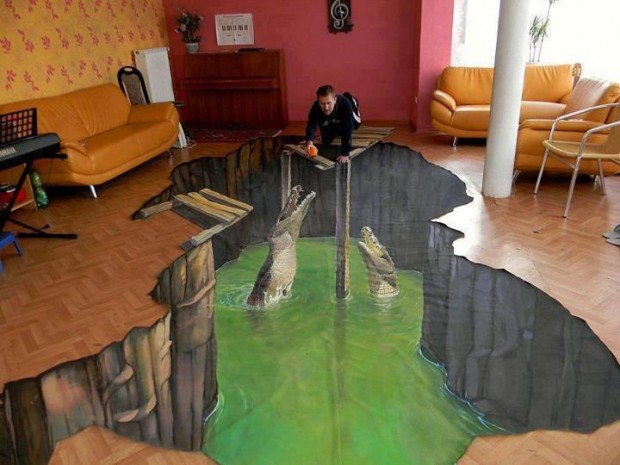 Damn that is just cool… although I'm not so sure how many house guests appreciate the scare.
[via Facebook]
Related Posts