Do you know what bioluminescence is? It is, as Wikipedia describes it, "the production and emission of light by a living organism". As weird as that may sound in words, bioluminescence is actually very cool when seen in nature. The photo I have to show you today is an example.
The following photo is of a beach in Maldives; the water in the photo is glowing blue thanks to electric blue bioluminescence. Check it out: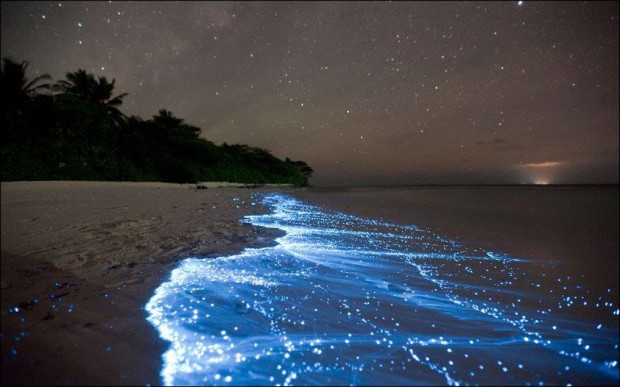 Amazing, isn't it? Looks like it could be photoshopped but, according to the source I found it at, it is real.
[via Facebook | Photo credit: Doug Perrine]
Related Posts