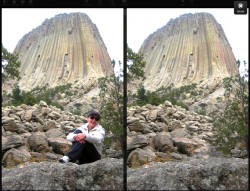 Snapheal is a great program that puts powerful picture editing tools at your fingertips. Snapheal is useful if you have a picture that has objects in the background that you don't like, or if there are any imperfections that you want to erase. You can essentially think of Snapheal as a powerful eraser!
What is it and what does it do
Main Functionality
This application is meant to erase any objects or imperfections that exist in your pictures. It uses a powerful algorithm to properly fill in the erased area to make it seem like nothing was ever there. In addition, it is meant to give you extra editing tools to really make your picture look perfect to you.
Pros
Removes unwanted objects
Deletes people from pictures
Erases text and signatures
Brightens and fixes old photos
Removes scratches and blemishes from skin
15 additional photo editing tools
Large image and high resolution support
Intuitive user interface and gesture support
Easy to import and export pictures
Easy to share finished pictures
Cons
No preferences
Cannot turn off "interesting facts"
Doesn't work with complicated photos
Loses image quality
Discussion
Snapheal is very simple to use. It's primary function is to erase unwanted objects or people from photos. It uses a complicated erasing algorithm to fill in the erased portions of the picture. This will make it pretty much impossible for someone to think that something used to be there. It's able to delete objects, people, and even text. While it works great on pictures that are generally simple, this function is not very accurate when you have a complicated picture. This is because if there are a lot objects in a photo, the app has trouble determining what is part of the background and what isn't.
In addition to erasing, Snapheal also does basic photo editing. It will erase blemishes and imperfections in a person's skin, in addition to being able to brighten the photo. This will actually make the picture look newer, even if it was taken a long time ago. While these extra editing features are great, the photo unfortunately will lose quality when you edit it. You will only see a difference in very high-resolution images. With most of the images you edit, the change will not be noticeable.
The additional editing tools make this application a real power-house. You can very easily clone or blur existing objects. This is fantastic because you are able to manipulate the picture to however you see fit. In addition, you can significantly change the color by sharpening, highlighting, or shadowing the photo. This of course means you have the liberty to change the hue, saturation, and contrast. And last but not least, you will be able to change the size, crop, flip, and rotate any image.
Overall, the user interface is very intuitive. As a result, it is incredibly easy to import photos for editing. It also makes it simple to export a picture and share it through any popular form of social communication. Unfortunately, the interface is rather odd because there isn't a preferences section. As a result, you are unable to take away the "interesting facts" screen that comes up.
Conclusion and download link
Generally speaking, this application is great for amateur photographers. A professional photographer wouldn't have any use for this app because Photoshop will be able to do anything that this app can do. However, if you are not in the professional field, then I think this app is a great way to begin customizing your pictures. It makes it very easy to add and remove objects. Combine that with the extra image editing tools, and you've got yourself the perfect amateur image editing application.
Price: $7.99
Version reviewed: 2.0
Supported OS: OS X 10.6 or later
Download size: 11mb
Related Posts