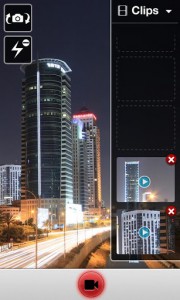 Magisto is an app that will add elegant effects to your videos. This app is perfect for people who prefer sharing videos instead of photos. It will make shooting and sharing videos incredibly easy and will be perfect for those who want to have unique looking videos.
What is it and what does it do
Main Functionality
Magisto will automatically turn the videos you have shot into beautiful productions suitable for sharing. It is designed to make sharing videos completely painless and almost effortless.
Pros
Artificial intelligence automatically analyzes and stabilizes video
Add music, filters, and effects
Social network integration
Facial recognition
Shoot new videos or upload existing ones
Use songs already on device or use Magisto's
Cloud support
Cons
Slow and sometimes freezes
Cannot edit video yourself
Cannot control text
No MMS support
Cannot save video to device
Discussion
Magisto is an app that is designed for people who are not familiar with video editing. It will take any video you have on your device, or any new video that you have just shot, and turn it into a prefessional looking clip. Once you have the video you want to share, you can add effectrs and music depending on your taste. The effects are rather nice and the music can be taken from either Masgisto's collection or your personal one.
Magisto's artificial intelligence is really quite impressive. It will analyze your video, choose the best parts, and automatically edit them together. It seems as though Magisto really does pick the best parts, so it's evident that the artificial intelligence really works. Once your video is editied, it is easy to share it via Facebook, Twitter, and other similar forms of communication.
The app includes fascial recognition which is used when Magisto selects the most importent parts of your video. Because of this technology, when the app detects a face, the frame will automatically be considered essential and be placed in your video. Additionally, all of your videos are stored on Magisto's servers so you can access them from any device.
There are, unfortunately, some unfortunate aspects to the app. For starters, you do not really get much control over the actual editing process. The point of the app is to automate video editing, which is uinderstandable, but it should still give you the ability to control aspects like text and the location of effects.  Also, you'll find that the app can be quite buggy at times, undoubtedly due to the intense processes that are running. In addition, you cannot save the edited videos back into your gallery, they must remain on Magisto's servers
Conclusion and download link
Generally, speaking this app is really great for those who have no idea how to edit video. However, if you have any experience at all in this department, you will probably be disappointed by the results. This app is a living example of how editing done by a human will always be better than editing done by an automated computer.
Price: Free
Version reviewed: 1.0.928
Requires: Android 2.3.3 and up
Download size: 15mb
Related Posts