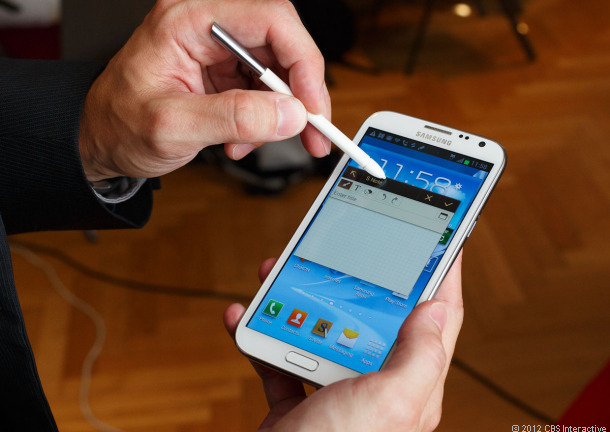 While it may not be the same blockbuster hit as its brother the Galaxy S III or its rival the iPhone 5, the 5.5-inch bahumet Galaxy Note II is making a strong case for manufacturers to incorporate large(r) displays into smartphones. How exactly is the Note 2 making this point? By selling three million units in just over a month.
Yep, you heard that right. The "phablet" with 5.5-inch display has been bought by 3 million people since it debuted at the end of October. The kicker? The Note 2 hasn't even hit the United States yet (it is slated to appear in the US later in November), meaning the phone isn't done selling yet. In fact, with carrier-subsidized pricing on this side of the Atlantic, the Galaxy Note 2 may even sell faster here than it did in Europe and Asia.
Are you watching, Apple? Sure not everyone wants a smartphone with a 5.5-inch display (myself included), but you would be wise to give people the option to have an iPhone with a display larger than 4-inches.
[via Engadget, image via CNET]
Related Posts