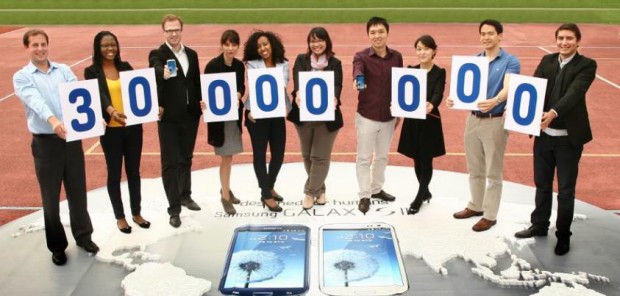 Earlier this year Samsung announced their mega-hit Galaxy S III was sold 10,000,000 times in less than two months, then back in September we learned the device was bought by 20,000,000 people in less than 100 days after debut. Now the impressive device has hit another landmark – 30,000,000.
Samsung Poland, the Polish subsidiary of Samsung, announced on its Facebook page that the Galaxy S III has been sold to over 30,000,000 people, roughly five months since it was first released at the end of May. This count, unlike the previous 20,000,000 count, includes Galaxy S III sales in the United States, plus Korea and Japan, and obviously sales of the unlocked international version.
Does 30 million make Galaxy S III the most popular device, ever? No. The iPhone holds that title (by a long shot), with the iPhone 5 expected to be the most popular of the lot. Still, however, 30 million is nothing to laugh at. In fact, I'm sure Apple isn't laughing.
[via GSMArena]
Related Posts