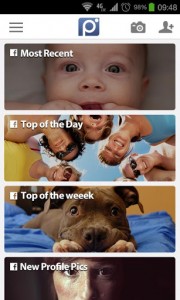 Pixable is an app that will serve as a central location for all of your photo streams. This is great for people who follow their friends and family through several different social networks
What is it and what does it do
Main Functionality
This app is touted as being a centralized photo inbox. It will stream photos posted by your friends from several different social networks, all in one convenient feed.
Pros
View photos from Facebook, Twitter, and Instagram all in one list
Ranks photos based on popularity
Different feeds like Top Photos of the Day or New Profile Pictures
Full syncing for comments and tags
Mark favorite photos
Easily save and share favorite photos
Cons
Need Facebook account to sign in
Sometimes misses updates
Discussion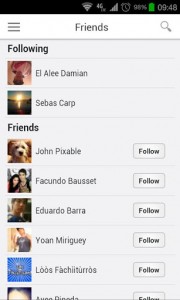 Pixable is a very simple program that will consolidate all of your photo feeds from Facebook, Twitter and Instagram. It has a built in ranking and categorizing system that will make it easier to find the pictures that you're looking for. It will rank photos based on popularity first. Additionally, it categorizes photots into different lists that you might find useful.
Having different feeds based on categories can be very convenient. However, this system sometimes causes the app to miss updates. This is because not all photo posts will fit into the pre-determined categories. As a result, sometimes your friends will post pictures that aren't popular, which means there is a good chance that you won't see them.
If you decide to comment or tag photos while in the app, all of the information will be synced. This means that you can bounce back and forth between Pixable and real services without having any gaps in the content that is displayed. This helps provide a unified experience across Pixable and all of the available services.
You are also able to mark photos as a favorite if you particularly like them. This makes it easy to save photos that you like,. Once you save a photo, it becomes incredibly easy to browse them and repost them as you see fit.
Conclusion and download link
Overall, this application can be incredibly useful if you are tapped into several different social networks. It is rather unfortunately that you need a Facebook account to use services like Twitter and Instagram, but it does kind of make sense seeing how popular Facebook is. The app generally performs really well and will accomplish the simple goal that it sets out to achieve.
Price: Free
Version reviewed: 1.54
Requires: Android 2.2 and up
Download size: 1mb
Related Posts