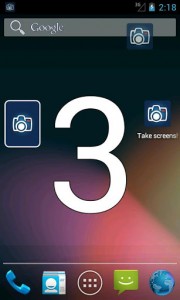 Screenshot Ultimate is a screenshot app that will take perfect looking screenshots easier than most apps of similar functionality. This app is useful for people who don't like rooting their phones just so they can get a simple functionality like taking screenshots.
What is it and what does it do
Main Functionality
This apps functionality and objectives are very simple. It aims to simply make taking screenshots significantly easier than before.
Pros
Take a screenshot no matter what you are doing
Share screenshots
Edit screenshots
No root required
Over 10 different capture methods
View Screenshots to zip and share
Set folder and image format
Cons
Buggy and temperamental
Complicated
Discussion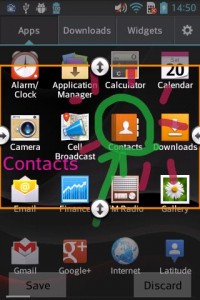 Screenshot Ultimate is designed to replace every other screenshot app out there. By using over 10 different capture methods, the application can virtually take a screenshot anywhere in the operating system. Once you have your screenshot you can choose to edit or share the images. When it comes to editing, you can draw on the image, add text, crop, and other editing functions.
Unlike most of the screenshot apps on the market, this app does not require root access. However, that is not always true because it requires some phones that are not rooted to connect to the computer. This incredibly misleading and incredibly inconvenient. You can create a library of screenshots, where you can zip multiple captures into one file and send them to anybody you like. You can also have complete control over the image format and the output folder.
Unfortunately, Screenshot Ultimate is not always easy to use. For starters, the app can be incredibly buggy and unstable. This causes errors when attempting to create screenshots, slow capture times, and other annoying inconveniences. On top of that, the app itself is very complicated. There are a ton of options that only serve to confuse basic users.
Conclusion and download link
Overall, this app is miles ahead of other screenshot apps. However, the instability and complexity take away from the overall appeal. If this app were to create a more intuitive and simple interface and combine it with the already existing features, then this app would be the only screenshot app necessary for Android.
Price: Free
Version reviewed: 2.4.1
Requires: Android 2.1 and up
Download size: 1mb
Screenshot Ultimate on Play Store
Related Posts