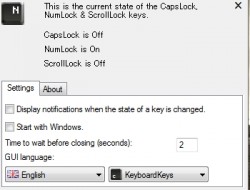 Does your keyboard tell you when your CapsLock is on? Some new keyboards do, but if you're using an old one, it might not. What about your ScrollLock or NumLock? Well now with Keyndicate you can clearly see which keys are on by checking out your tray menu. This is a simple, lightweight program that can help make using your computer just a bit easier.
WHAT IS IT AND WHAT DOES IT DO
Main Functionality
Keyndicate is a program developed with one idea in mind. It is designed to indicate if certain keys are activated on your computer or not. This can be extremely helpful if you're using an older style keyboard that does not have lights on it to indicate which buttons are on and which ones are not.
Pros
Portable version of this program offered during installation
Lightweight, so uses minimal computer resources
Clearly indicates the state of your NumLock, ScrollLock, and CapsLock keys via an icon in your system tray
Offers customizable options, like to start Keyndicate when Windows boots and to play a sound when there is a change in the state of the three keys listed above
Cons
If you have a newer keyboard that already indicates the state of these three keys, this program is of no use to you
Discussion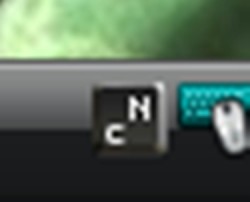 Keyndicate is a small program that clearly displays the state of certain keys in your tray menu. The little icon in your tray menu will change whether your CapsLock, NumLock and ScrollLock keys are on or not. A "C" is shown for CapsLock being active, "N" for NumLock and "S" for ScrollLock.
The great thing about this program is how simple it is. Keyndicate is handling a simple task, so there is no reason to make the program difficult to use. Simply install it, and you're go to go. It sits quietly in your tray menu. If you click on it you can see a list of options that you can change. This includes starting the program when Windows first boots up and playing a sound when there is a change to the state of the three keys I talked about above.
As you can clearly see in the picture that I have included in the discussion section, the CapsLock and NumLock button is on. With a quick look at my tray menu I can see that. Thus, you can see that the program is very basic but still may be helpful for some.
One cool feature that Keyndicate offers is the ability to either install it or use the portable version. This is an option that is given during installation. So weather you're looking for the portable version or the full installation, the link at the bottom of this review should help you.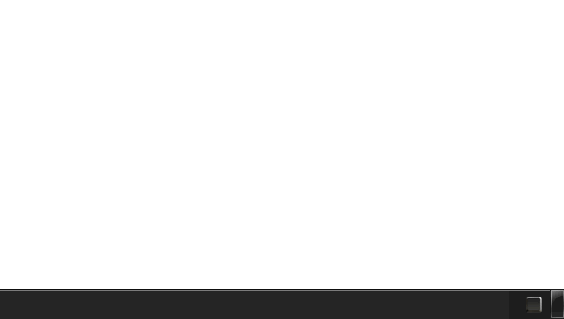 CONCLUSION AND DOWNLOAD LINK
Keyndicate is a very lightweight program that is easy to use. It completes its task with ease and allows you to quickly see which keys you have active and which ones you don't. That being said, as keyboards continue to upgrade, most have indicator lights on them. If that is the case with your keyboard, this program is useless. For everyone else, it may be worth your time to download it.
Price: Free
Version reviewed: 1.7.6.9
Supported OS: Windows XP / 2003 / Vista / 2008 / 7
Download size: 1MB
VirusTotal malware scan results: 2/44
Is it portable? Yes (portable version offered during installation)
Related Posts