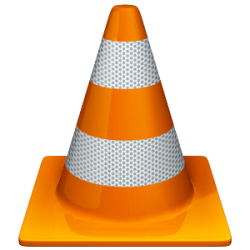 So you are a Youtube junkie yet you find it annoying to watch Youtube in your browser for multiple reasons, such as the inability to multitask while watching videos. Want to know a better way to watch Youtube videos? Through VLC media player.
WHAT IS VLC MEDIA PLAYER?
VLC Media Player is a third-party video player program for Windows, Linux, and Mac OS X that not only can play almost any type of video format but also provides additional functionality not available in Windows Media Player. Don't worry so much about what VLC is as much as why you should use it to watch Youtube.
WHY SHOULD I USE VLC TO WATCH YOUTUBE?
There are multiple reasons to watch Youtube via VLC:
Skips ads. When you watch Youtube videos through VLC, you skips the ads that you would otherwise see if watched via Youtube.com.
Control playback speed. VLC allows you to decrease or increase playback speed of videos, something that you cannot do on Youtube.com. This is helpful for either skipping content that you find boring or have already seen or slowly playing content that you want to learn, such as in tutorial videos.
Multitask. Watching Youtube in your browser on Youtube.com makes multitasking while watching videos hard; it isn't impossible, because you can resize your browser window, but it is harder than if you use VLC. With VLC, not only can you control the size of the window showing the video but you can also set VLC to always stay on top, making it very easy to work on another task while watching a Youtube video.
Take screenshots of videos or record videos. VLC allows you to take a still snapshot of videos you watch, or record whole videos. While you can also take screenshots while watching Youtube via Youtube.com (the most easy way is to Print Screen) but VLC makes it easier, plus gives you the ability to record video.
Loop videos. Ever wanted to loop a Youtube video so it automatically plays again when it ends? With VLC, you can.
HOW TO USE VLC TO WATCH YOUTUBE
Playing a Youtube video in VLC is very easy. To play a Youtube video in VLC, do the following:
Download and install VLC media player, if you haven't already.
Right click this LUA file link and click "Save As" or "Save Link As" or whatever option your browser has to save the file, and save the file to your computer.
Find where you saved the above file and copy it to your "lua" -> "playlist" folder of your VLC installation in Program Files. For most people, this will be C:\Program Files\VideoLAN\VLC\lua\playlist or C:\Program Files (x86)\VideoLAN\VLC\lua\playlist.
Copy the URL of the Youtube video you want to watch. It can either be in http://www.youtube.com/watch?v=XXXXXX format or http://youtu.be/XXXXXX format.
Run VLC.
Go to "Media" -> "Open Network Stream" or press Ctrl + N on your keyboard.
Finally, paste the Youtube video URL in the "Please enter a network URL" box and press "Play":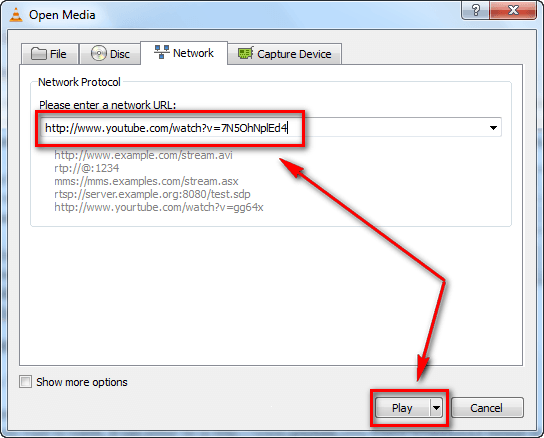 Done! Once you do the above, the Youtube video should start playing for you and you can make use of any and all of VLC features, such as the ones I mentioned above. Do take note, however, using VLC does not get rid of buffering delays so you may still need to wait for your video to buffer.
CAN I PLAY YOUTUBE PLAYLISTS WITH VLC TOO?
Yes, you can. Once you save the LUA file into your "playlist" folder as I mentioned above, you can insert Youtube playlist URLs (i.e. http://www.youtube.com/playlist?list=XXXXXXXX) into VLC the same way you insert normal Youtube video URLs (i.e. "Media" -> "Open Network Stream") and the playlists will play.
CONCLUSION
Admittedly, it is a bit cumbersome to manually run Youtube videos in VLC whenever you want to watch them, as opposed to the ease of jumping over to Youtube.com and playing videos in your browser. However, the advantages of using VLC are vast and worth it in some cases.
[via CNET, Digital Inspiration]
Related Posts