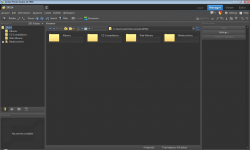 Zoner Photo Studio Free is a photo editor that can do all of the basic things you would expect an editor to do. However, it also takes it a step further by helping you create 3D versions of your pictures. It can even generate greeting cards and calendars. It's like having a mini studio right on your computer.
WHAT IS IT AND WHAT DOES IT DO
Main Functionality
Zoner Photo Studio Free is a program that is designed to help you, not only edit your pictures, but organize them as well. The major draw of this program is supposed to be that it is powerful, yet easy to use. It can handle all of your basic editing needs and even handle some advanced tasks when needed.
Pros
Easy-to-use editing tools
Helps you organize your photos
Can help you create 3D pictures
Templates to help you make contact sheets, calendars and greeting cards
Handles basic editing like removing red eye, blurring, brightness and other picture defects
Cons
It offers a custom setup option. Be sure to take the program up on this offer. If you don't, it will make itself your default program for viewing pictures and a number of other things you may not want
Free version does not support two monitor setups
Advanced photo correction filter is only available in the Pro version
The whole program feels kind of subpar
Discussion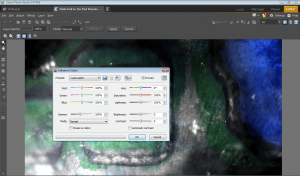 I am never one to pass up a free photo editor. I am always searching for that one free photo editor that stands out among the rest. Is Zoner Photo Studio Free that program? I don't think it is the one program to "rule them all", but it is not a bad editor when you get right down to it.
The thing that I like about Zoner Photo Studio Free is that it is very easy to use. Without reading any instructions or help files you will be up and running in no time. That being said, you are able to do this because the program does not offer anything amazing. What you will find here are your basic picture editing tools, like removing red eye and blurring and adjusting pictures with cropping and contrast. These are all tools you have come to expect from a photo editor, so there is no "wow" factor here.
The program does try to take its usefulness to the next level by allowing you to make 3D pictures, greeting cards, calendars and contact sheets. It also offers you the ability to better organize your pictures. All of this is nice, but it still falls short of being a must have program.
I will say this about the program, though: The things that it does, it does very well. I have used some other photo editors that fail at even achieving the basics. So it is refreshing to see a program nail it for a change. That being said, I bet most of you can name a photo editing program right off the top of your head that you would rather use than this one.
CONCLUSION AND DOWNLOAD LINK
I am not saying that Zoner Photo Studio Free is a bad program, because it's not. I am saying, however, that it is nothing special. If you are looking for a replacement for your everyday, run-of-the-mill photo editing program, this one will do just fine. Anyone looking for something that has more to offer, I would steer clear of this one.
Price: Free (Pro version available)
Version reviewed: 15
Supported OS: Windows XP / Vista / 7 / 8
Download size: 26.7MB
VirusTotal malware scan results: 0/46
Is it portable? No
Zoner Photo Studio Free homepage
Related Posts